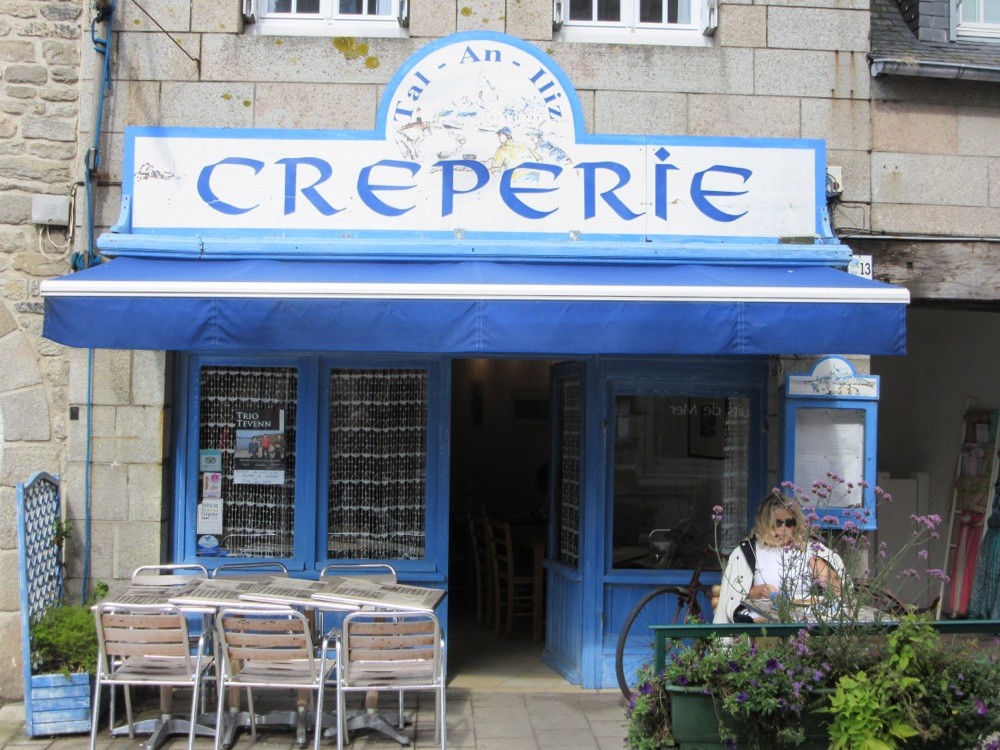 We arrived at Roscoff, France, early in the morning of the 24th August. It was raining and we didn't know what to do. So we decided to book a hotel room and take a day's rest. That was a good decision because in the afternoon the rain stopped and we could explore the city. We met a very nice guy from Oxford, Derek, and met for a drink in the evening. The next day we went on.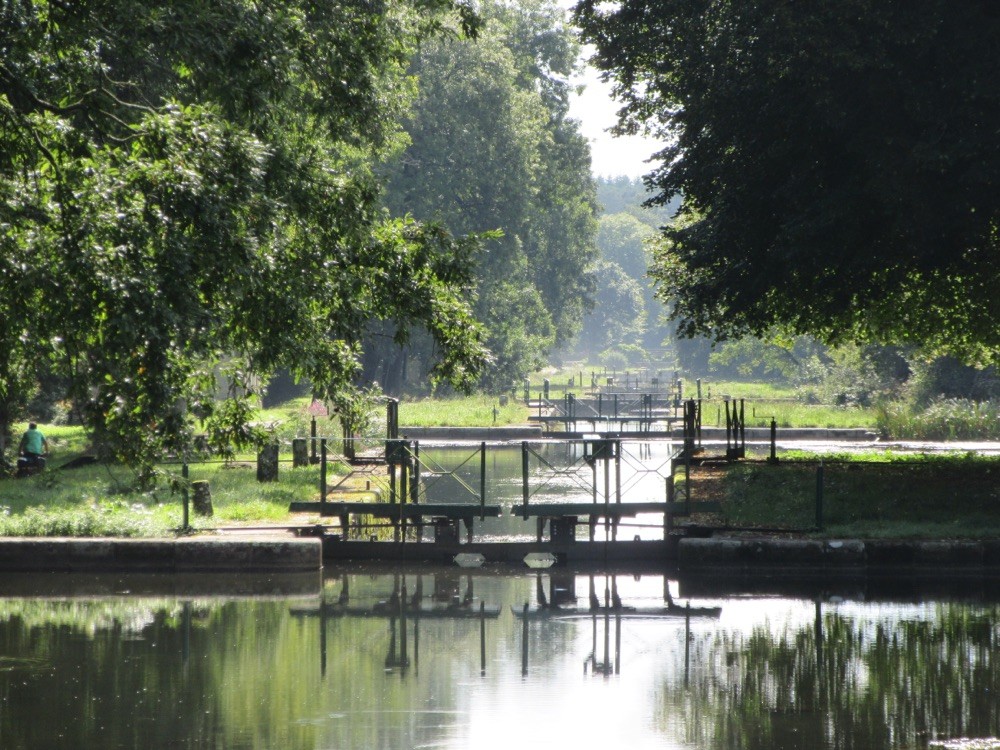 After four rainy days the weather became good and we had a wonderful time cycling along the Brest-Nantes-Canal towards the Loire. At the end we turned to the west because we wanted to start at the Atlantic. So we crossed the big bridge in St.Nazaire on Sunday, 30th August to start our original plan: cycle from the Atlantic to the Black Sea.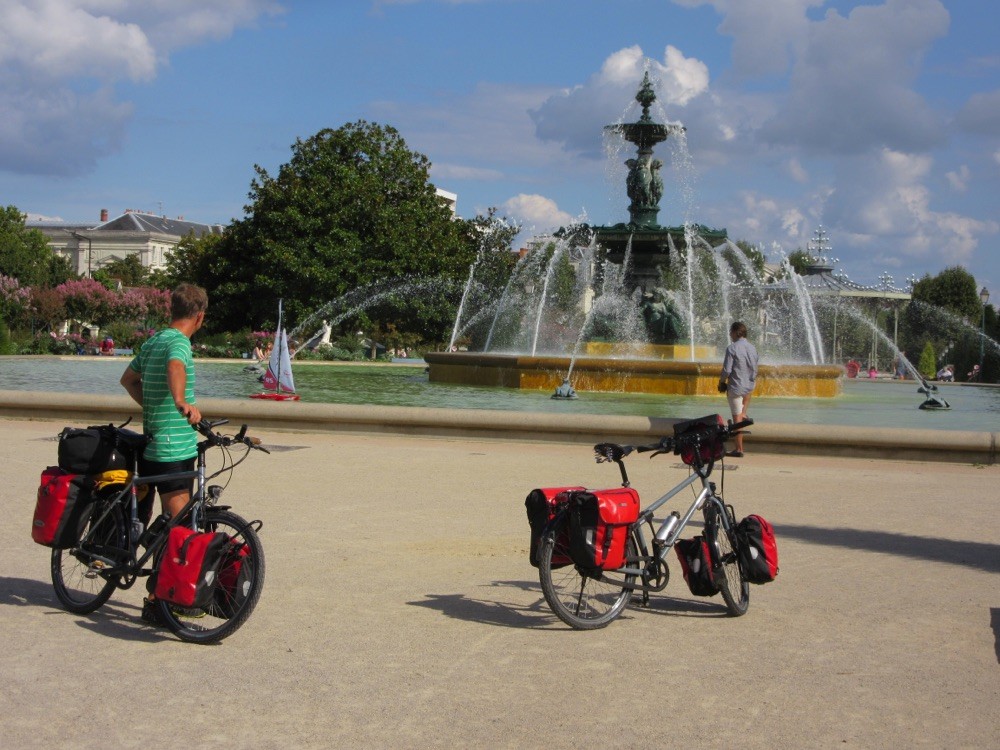 Just to tell you ahead, the Loire cycle path is really worth to do it! It is well marked and excellent ways. We enjoyed every day of it becUse it is so interesting. You come through many nice cities, can look at parks, castles and wonderful nature.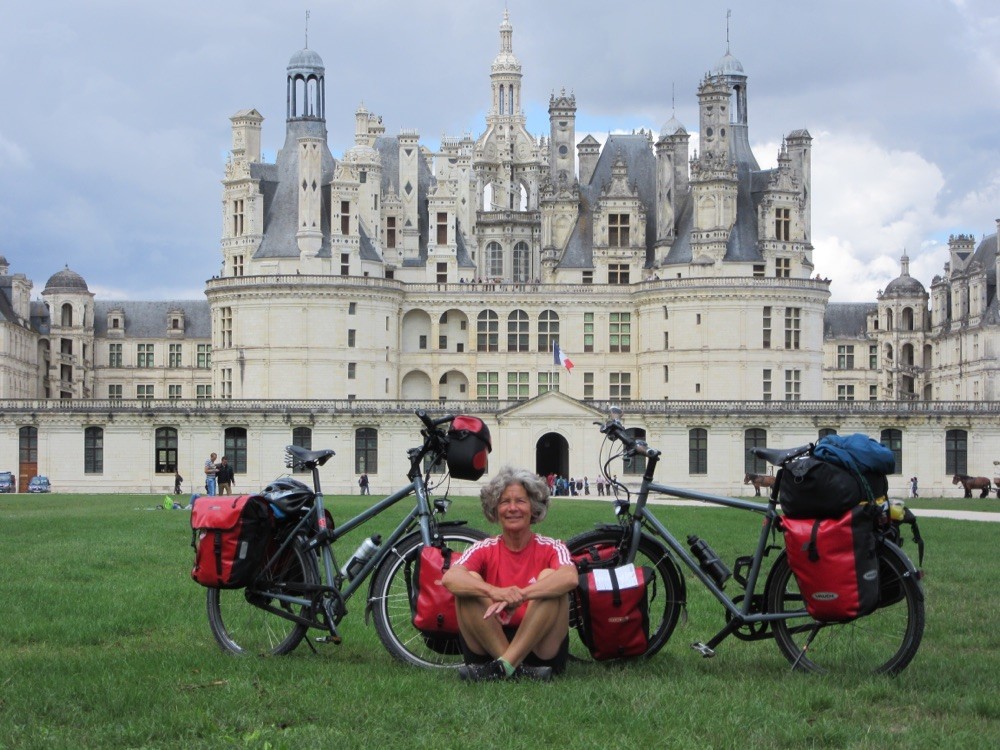 And we were so lucky with the weather! We could camp every night, most times directly at the river. And we met wonderful people. The whole Tripp was perfect.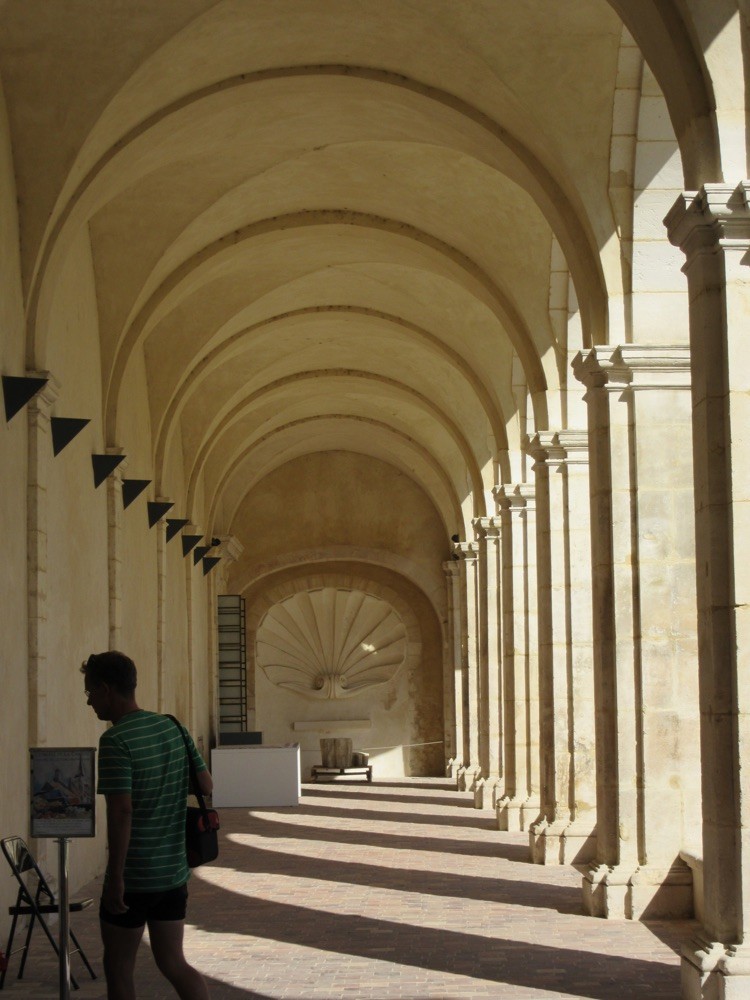 There were interesting churches to look at and nice market places. I loved the sunsets at the river too.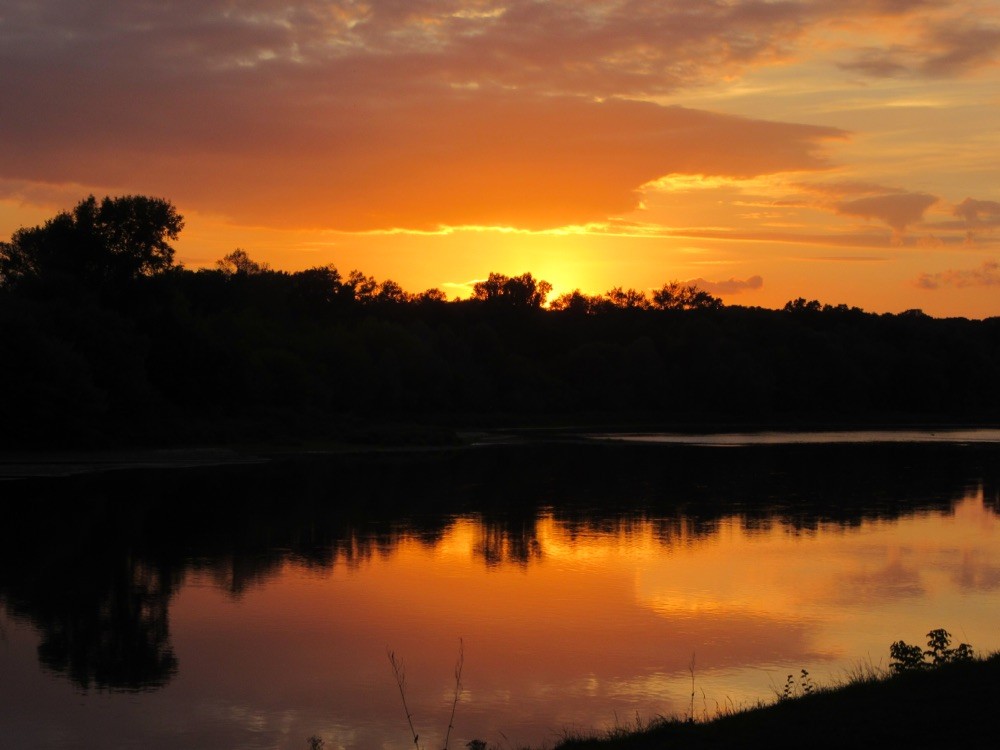 When the Loire ended we went along different canals and then along the river Doubs, which ran through the Jura mountains, very beautiful. We also passed the Burgundy where they grow wine and it was interesting to see and smell that!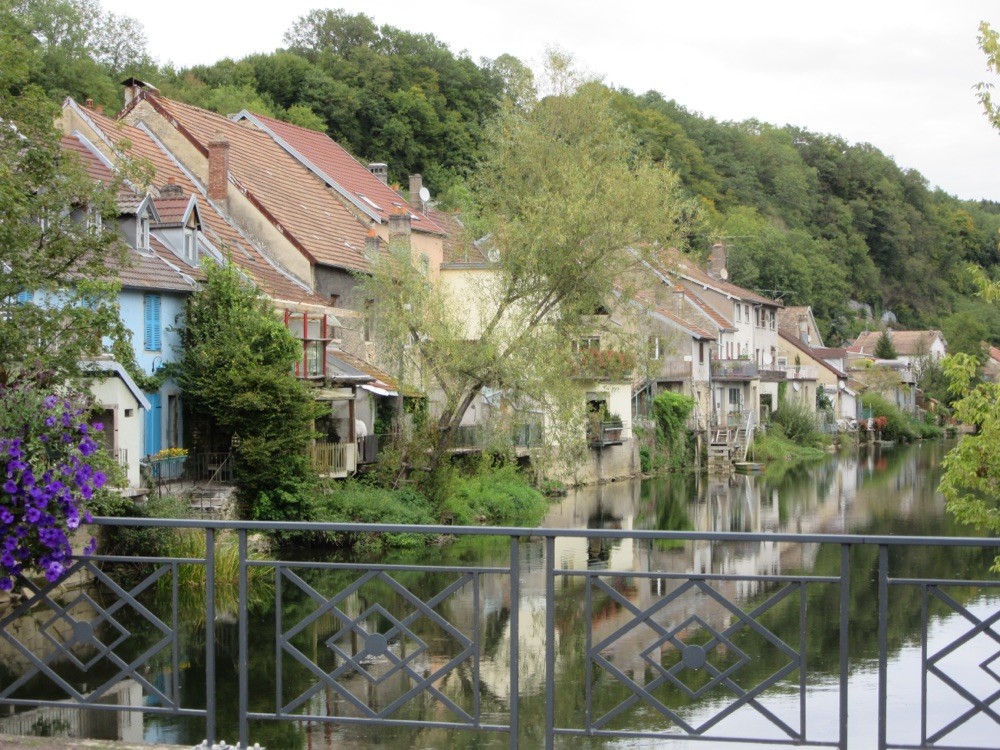 We liked the little villages we passed. And of course the " boulangeries"! But I found it amazing that they really only had bread and cakes there and not even coffee. And the French people very often came with their car to buy one baguette.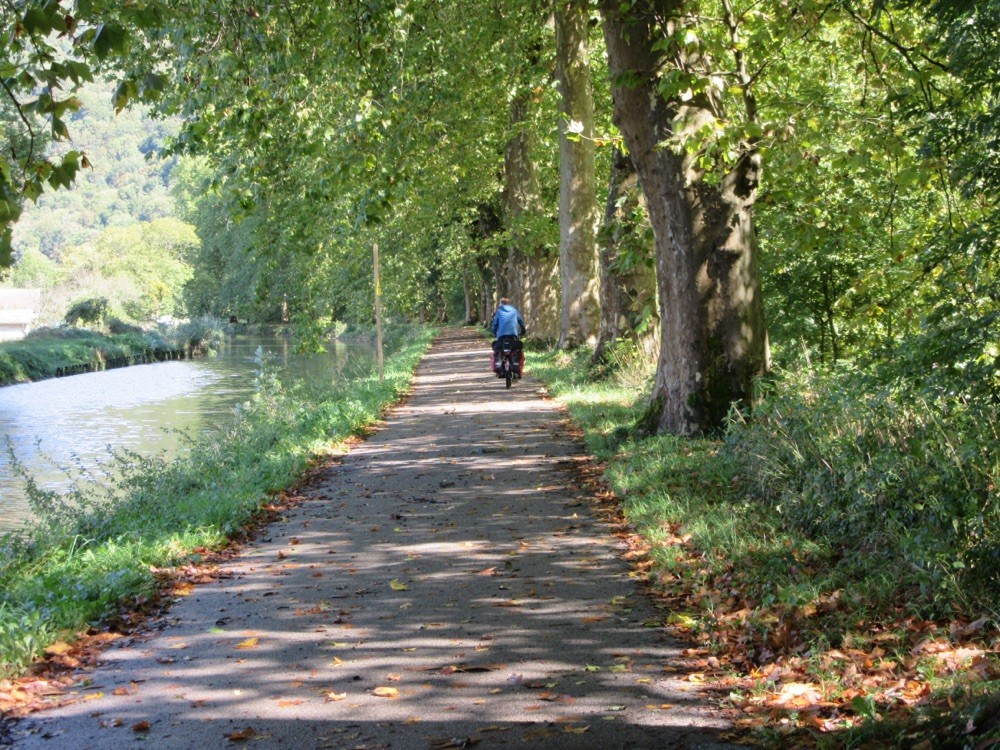 But it also turned autumn in France and sometimes we got very wet. But then again it looks so beautiful when then leaves change their colours. We cycled via Mulhouse to Basel along the canal. For me it was amazing to learn that you can do such long distances on water.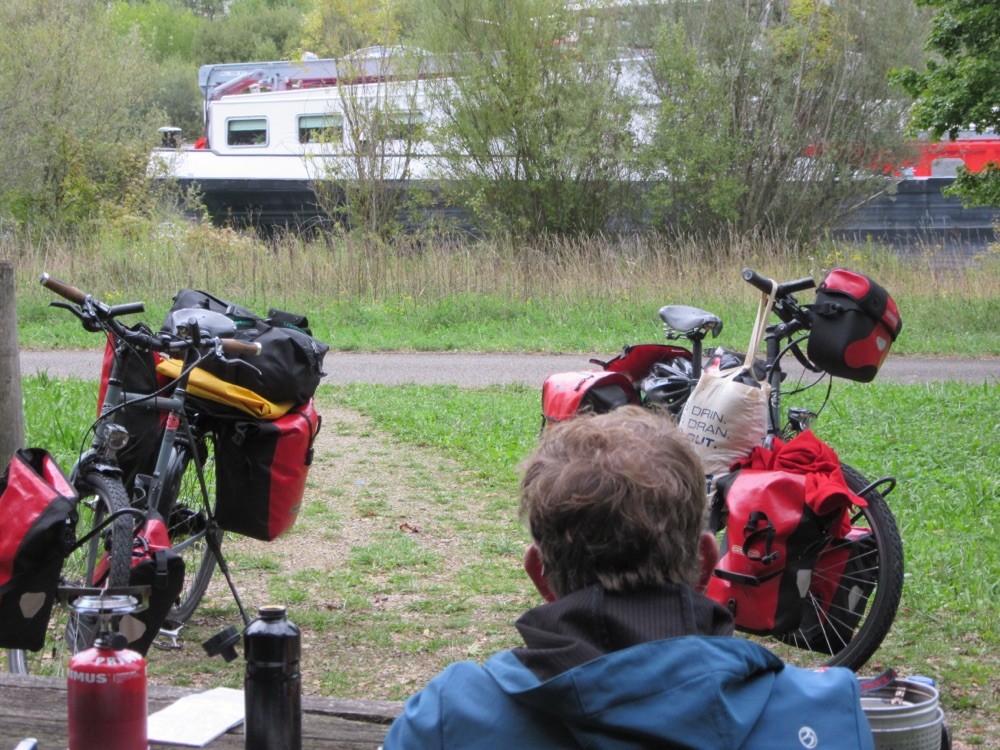 This was our last dinner place in France. We definitely liked the country for cycling but had problems with the language. Au revoir!