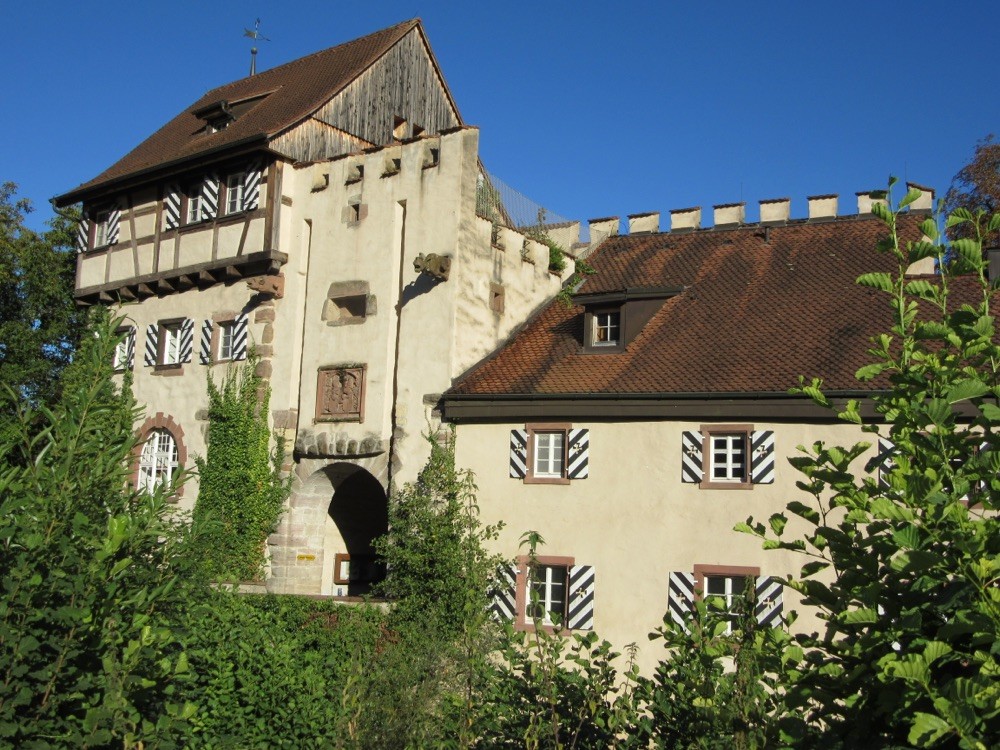 On 19th September we entered Germany again and rode along the Rhein. The cycle path swaps counties all the time, sometimes you ride in Germany, sometimes in Switzerland. It is very funny. You just have to watch out where you buy something as it is immensely expensive in Switzerland. That is why there is a shopping tourism of Swiss people invading German shops and leaving them empty.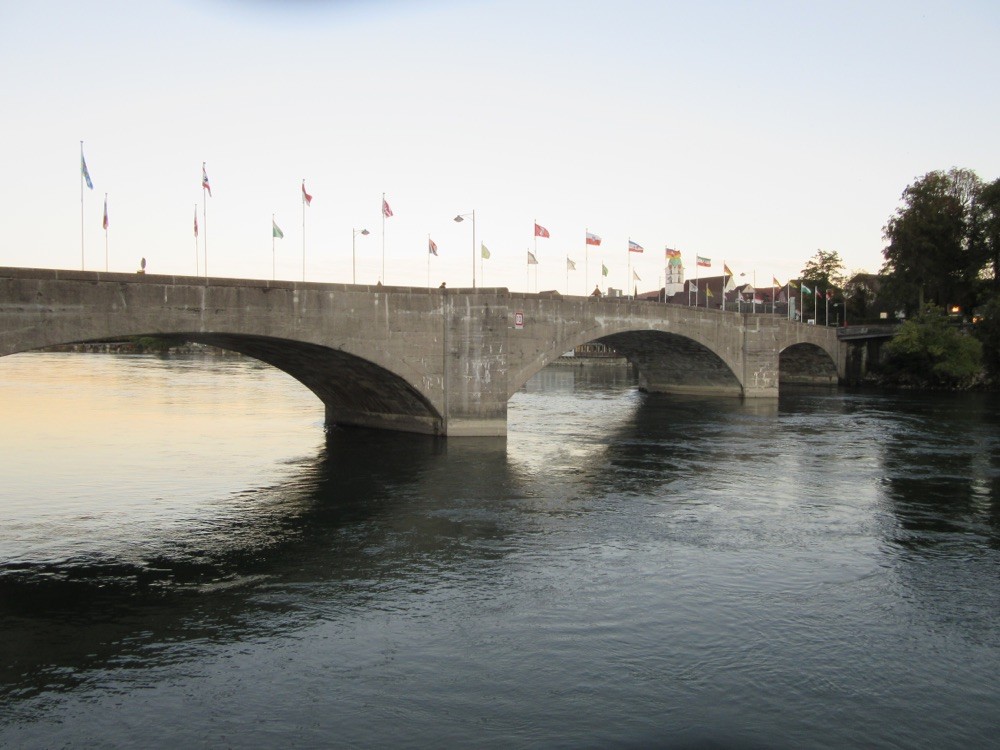 There were many old bridges across the Rhein and beautiful little towns. We didn't expect that either and enjoyed our ride a lot. Most times the river was the border and in the middle of the bridge you had a sign.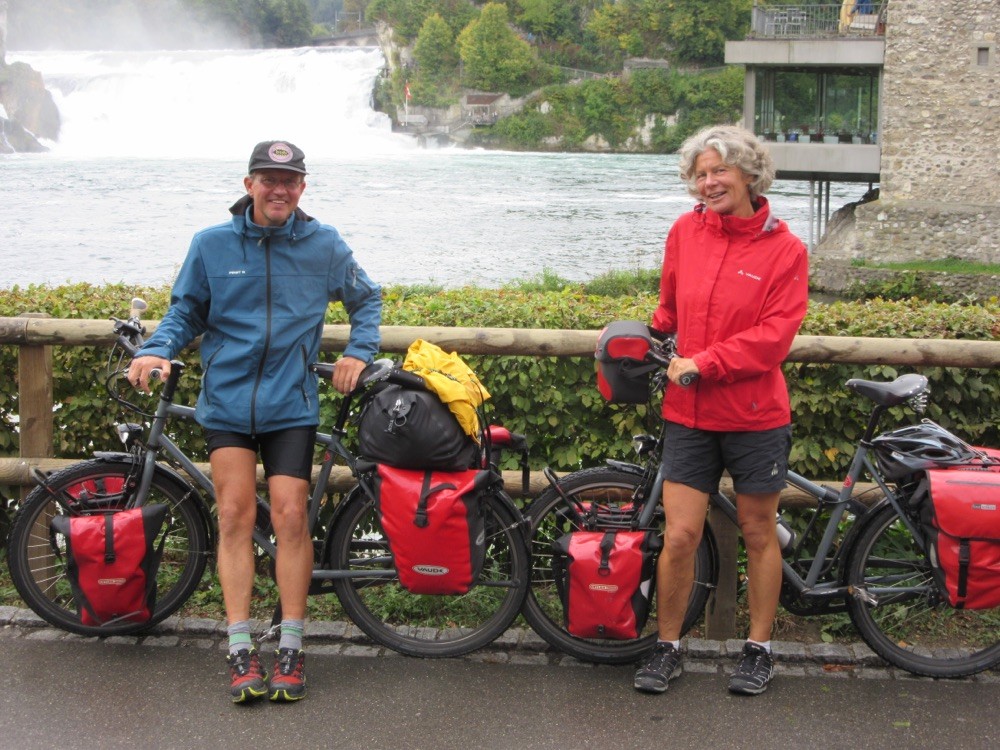 Then we arrived at the Rheinfall of Schaffhausen where we met many tourists s it si the waterfall with 600.000 liter per second which is qiite impressive. We went on direction Lake Constance and found a caravan park for the night right on the river. That was the funniest night so far as every hour ( actually every quarter hour ) four church bells chimed ( two on the Swiss side, two on the German one )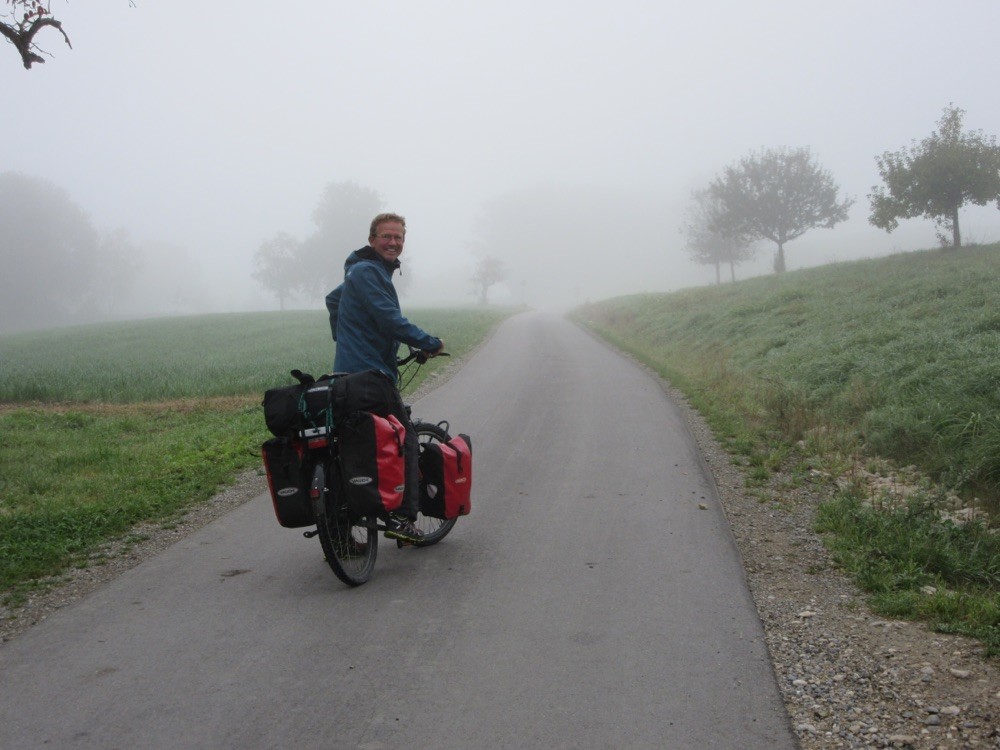 That is how it Looks like the next morning, autumn coming, everything wet and cold. We were glad that we would meet our son Mattis n Constance that afternoon.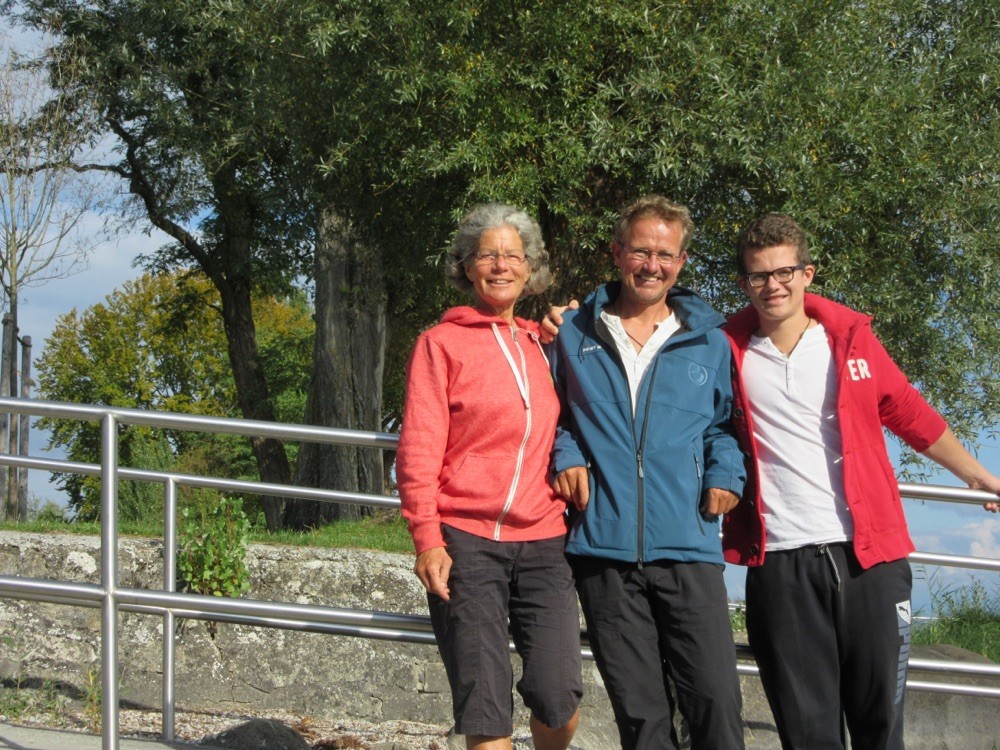 We really enjoys the few days in the city with our son wh showed us everything and we could even stay at his apartment. He likes his university and has already made friends so we are not worried about him starting  this new part of his life.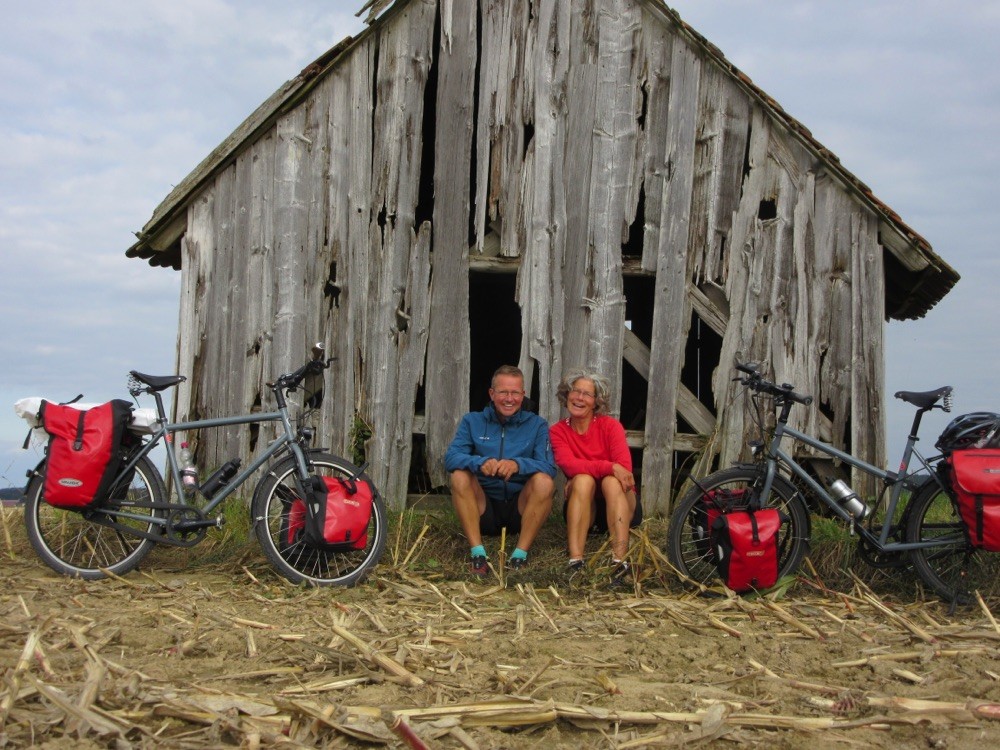 After staying at my sister's home for a few days which really felt like being home we had to go on. As we left our tent behind ( it is getting dark too early and many campgrounds are already closed) we have to look for accommodation every evening. But don't worry, we stay with family and friends n German and sometimes with warmshower hosts or n guest houses or little hotels, not n shacks!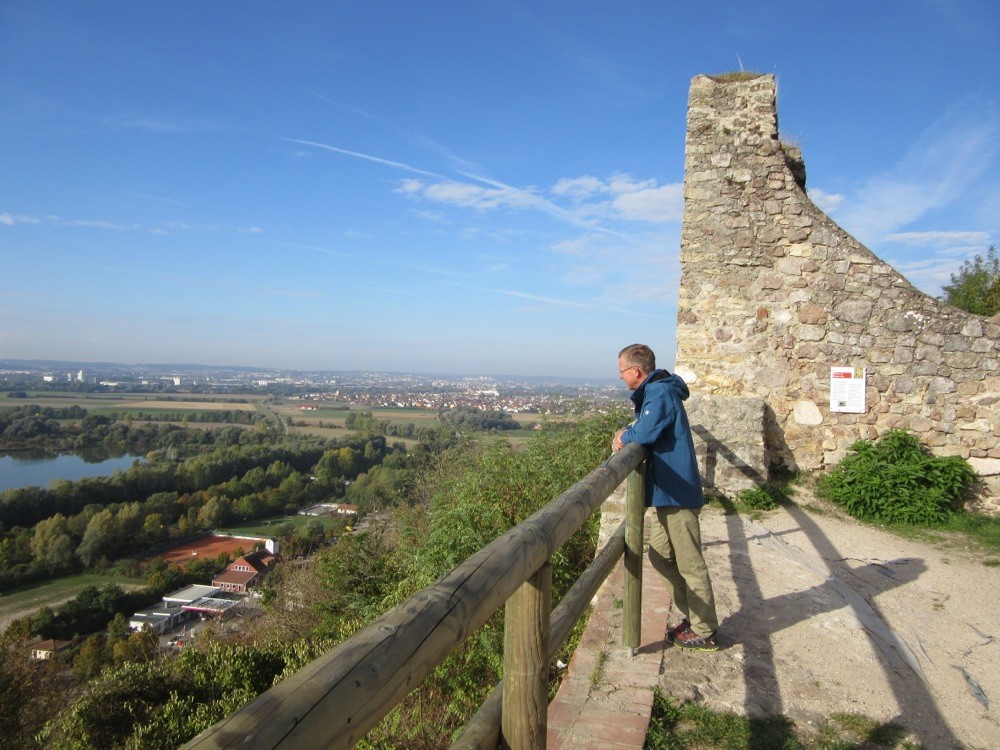 In Ingolstadt we finally came to the Danube River. We didn't follow the R6 for a while because we wanted to visit family and friends. Here you can see the view from Donaustauff castle ( Regensburg and the Danube).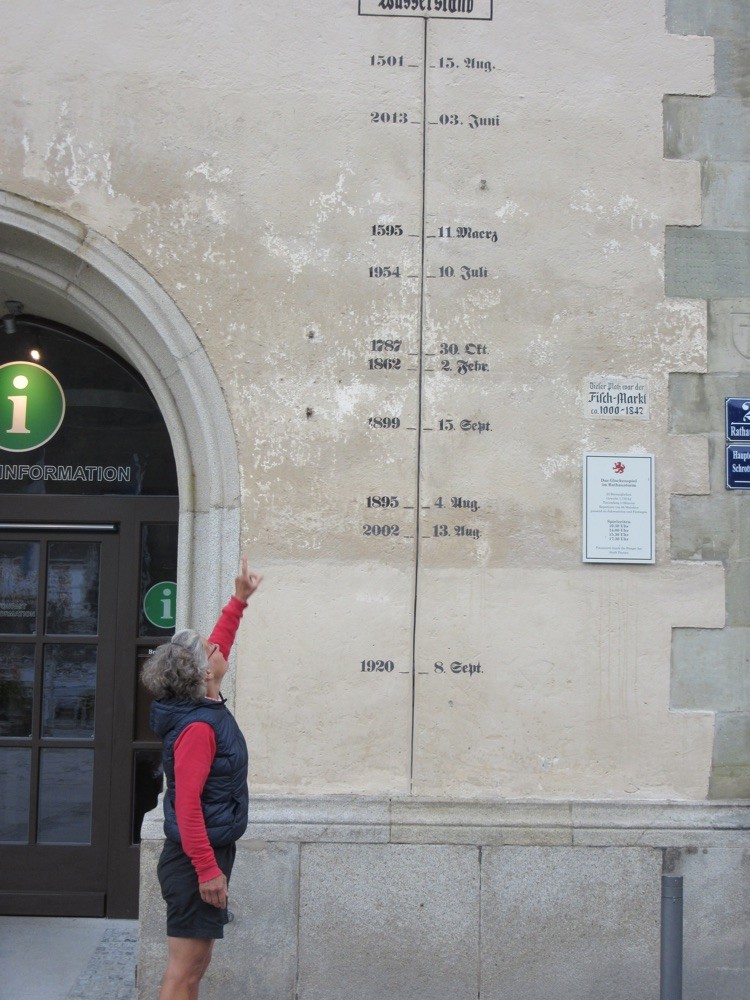 We really liked Passau, a very interesting city where three rivers come together. That s why there was a very severe flooding n 2013, in the photo you can see how high it was. Unbelievable! We talked to a local lady who told us about her experiences. At the moment, we were told, the river has very little water due to a hot and dry summer.