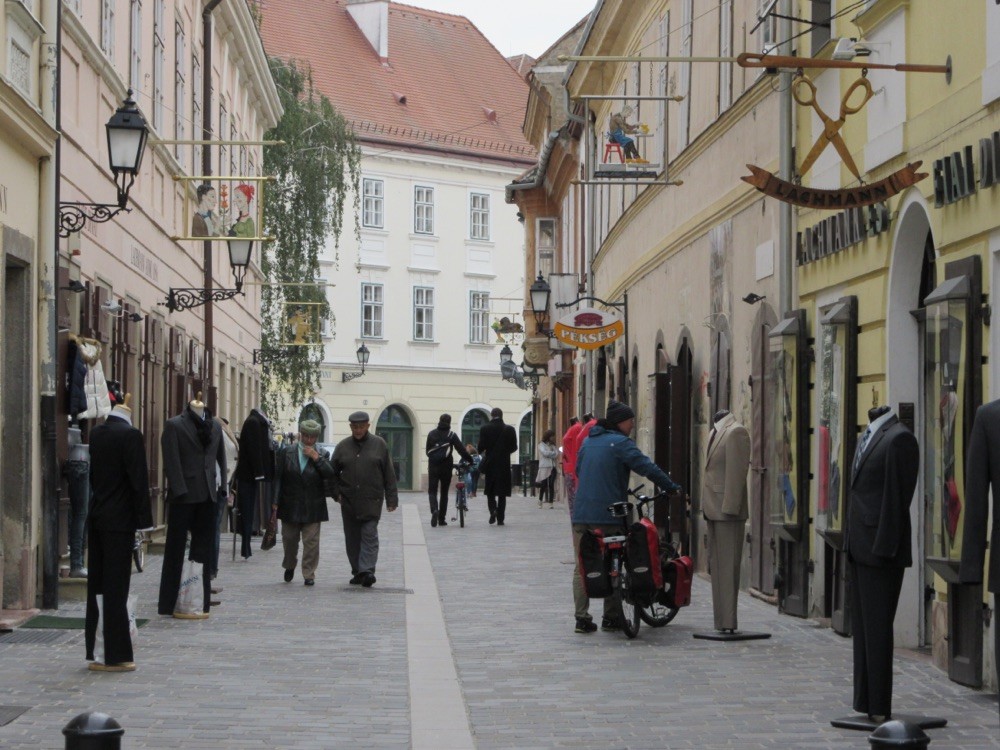 On Monday, 12th October we entered Hungary, not that there was a frontier, you wouldn't notice you had changed countries except for some poorer houses. We couldn't understand the language anyway. But t was nice cycling through farmland and little villages until in the late afternoon we arrived at beautiful Györ.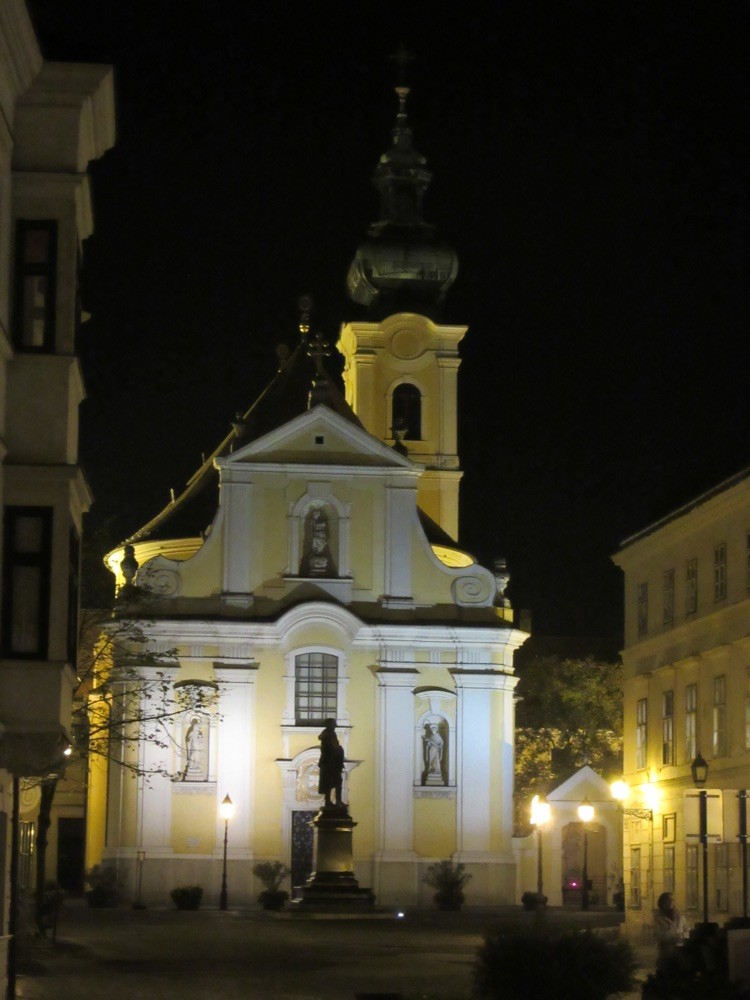 We found a nice little hotel and explored the city which was well kept ( due to Audi, I guess). This was the view from our hotel room.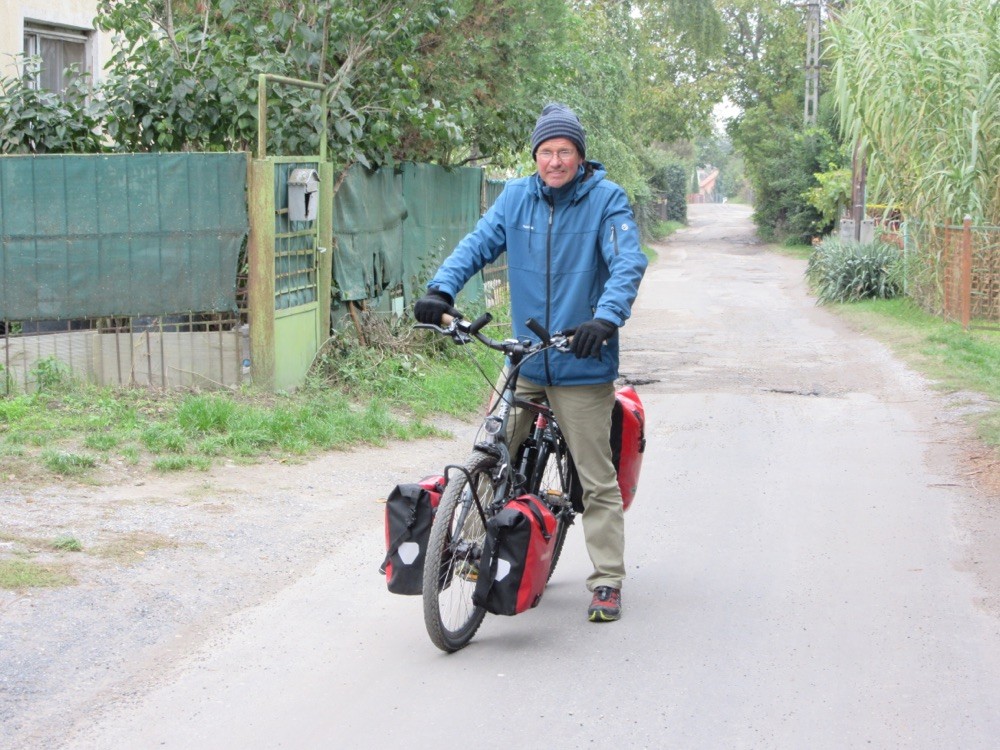 The next morning we had a hard time finding our way out and it wasn't exactly a nice way, to much industry, but later we come through little villages where we could see how farmers live. It was like every house had a barking dog in their garden.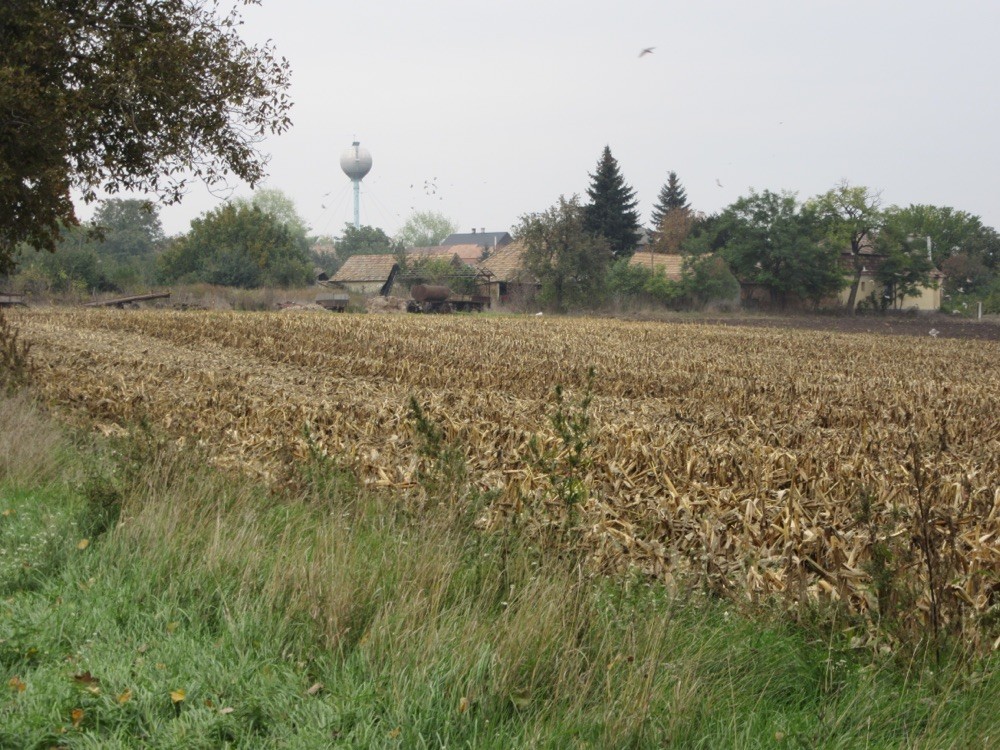 I liked the landscape though. The weather wasn't wry good but at least it wasn't raining. It was quite cold though and you would freeze when you stop. In Tata we found a small hotel and that night was really stormy and rainy.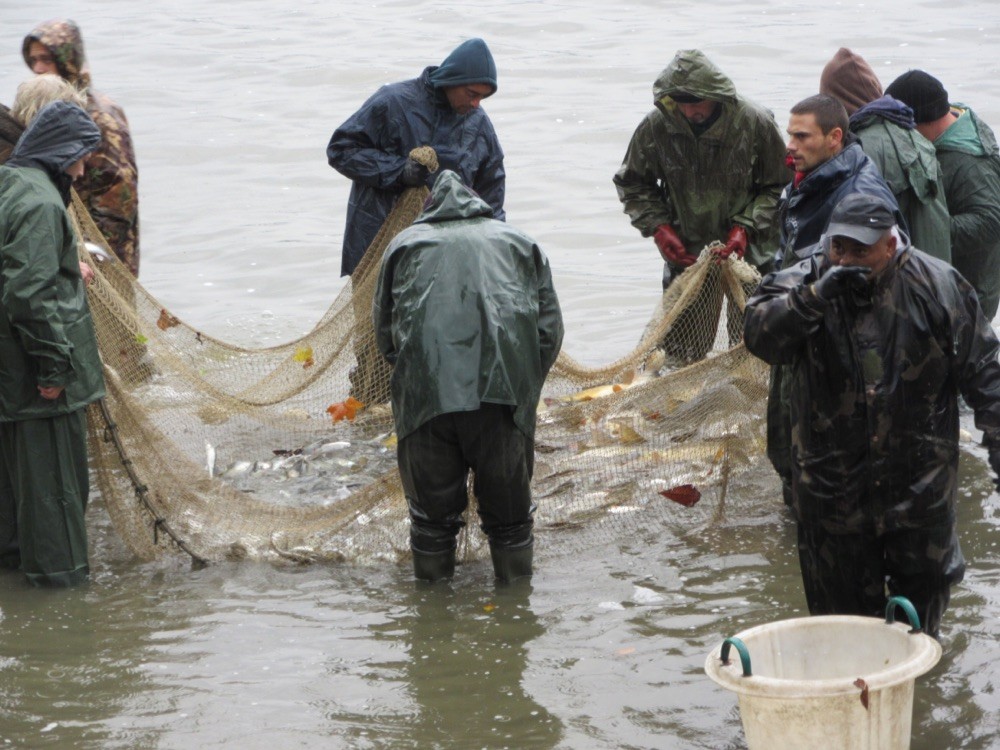 The next morning the weather was too bad for cycling so we watched the fishermen at work and then took the train to Budapest. I was a bit sad but I guess it was a wise decision.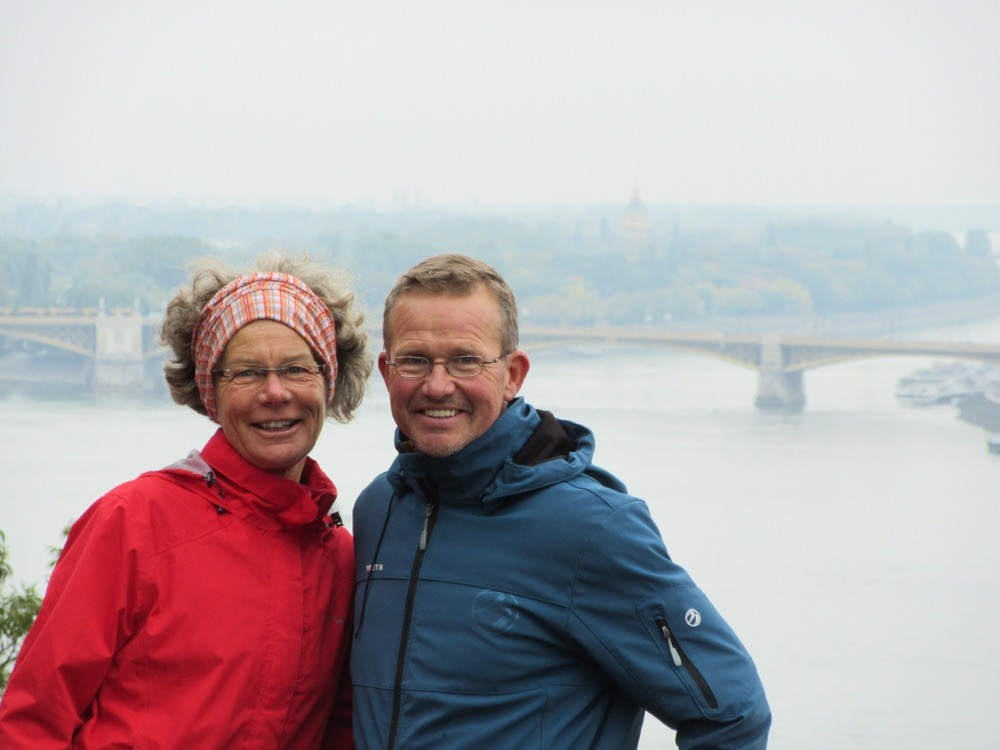 So here we are! We found a nice quiet hostel close to the city center so we walked for a few hours around to look at the castle and churches and ferries wheel. After a very rainy night it was dry today so we could enjoy the sights.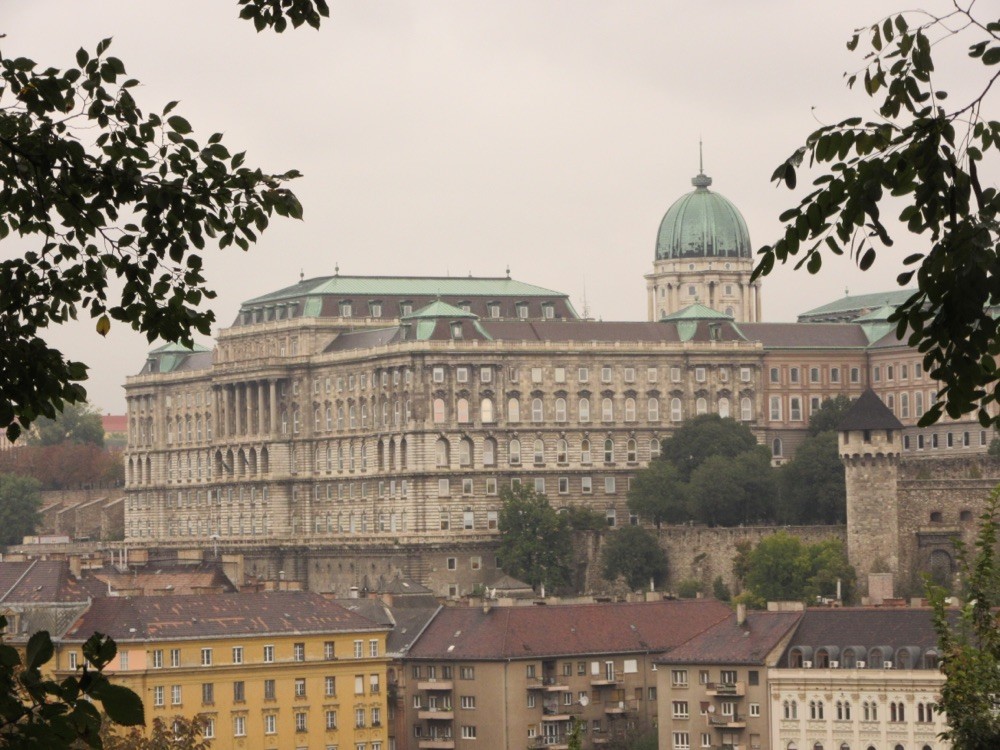 We walked around Buda Castle for a few hours, very impressive and many other tourists thought so too. But sightseeing is tiresome and we had to rest.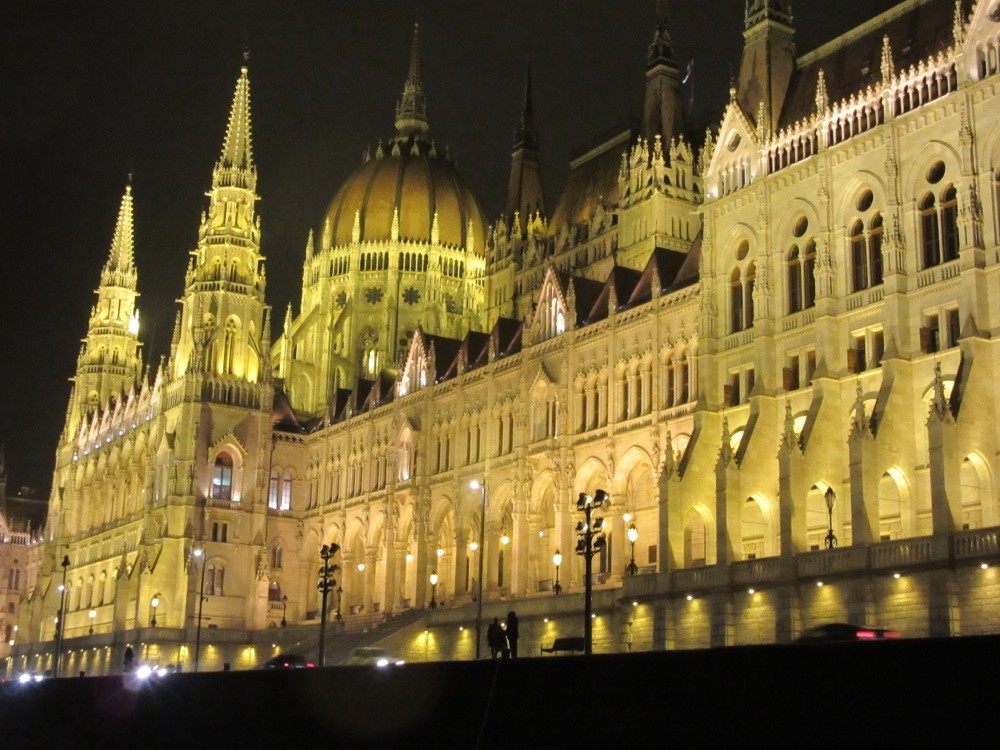 in the evening we went for a bike ride along the Danube to look at all the illuminated sights, fantastic, but not the cycle path, there is so much construction going on and they closed most of them.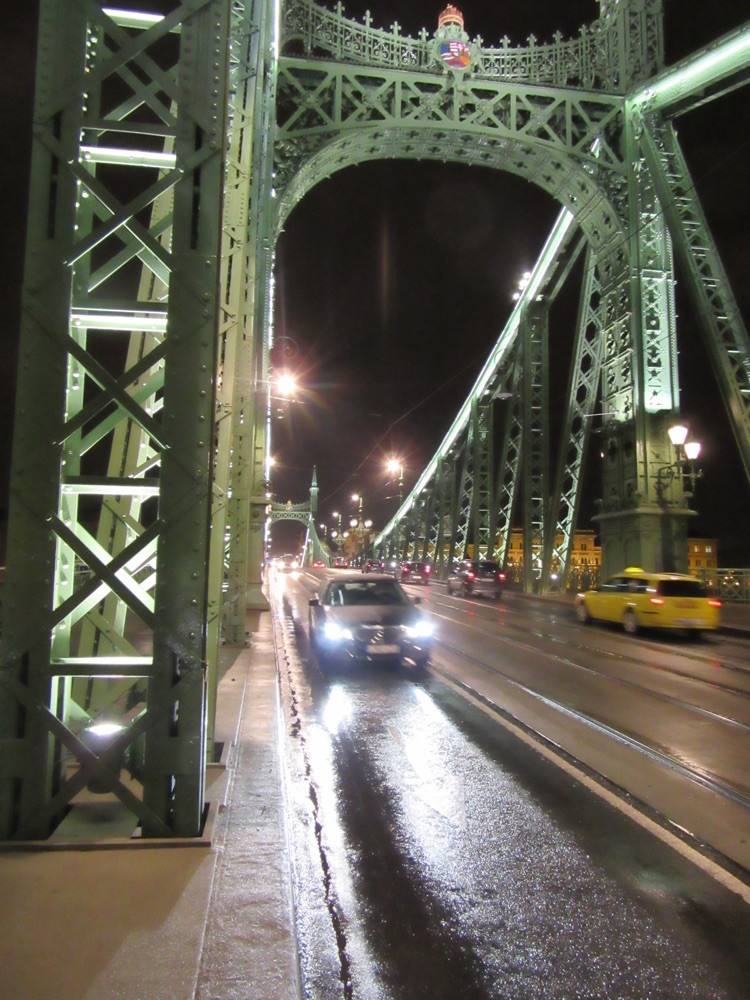 Anyway it was A fantastic round trip.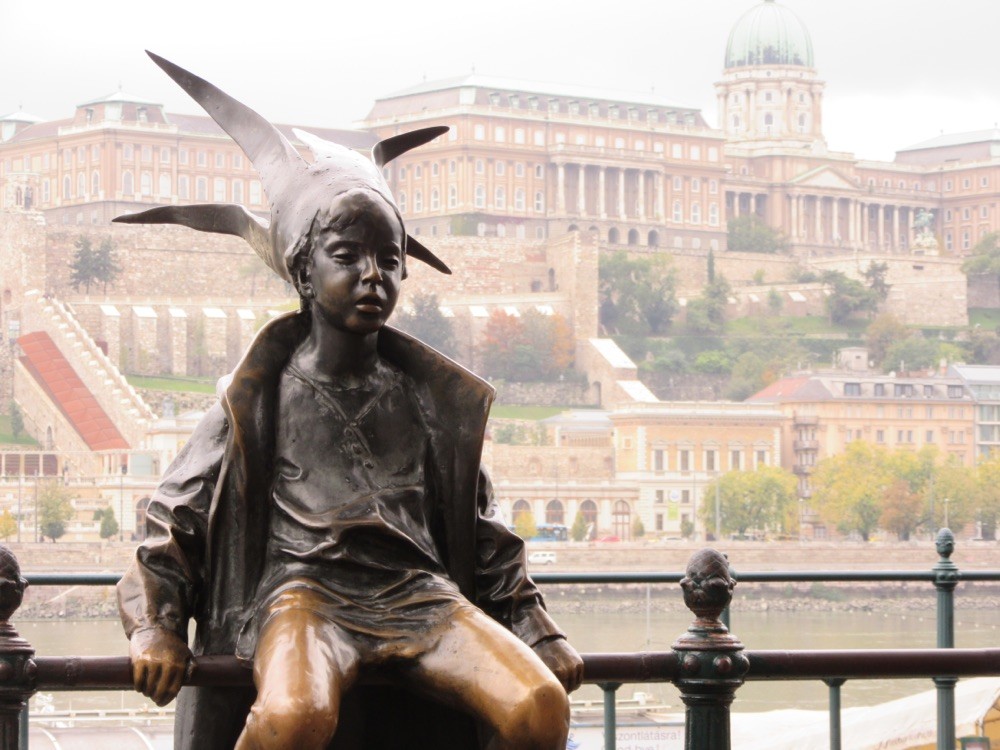 Today, 17th October, we went on a bike trip round the city. It was a perfect day and we saw a lot.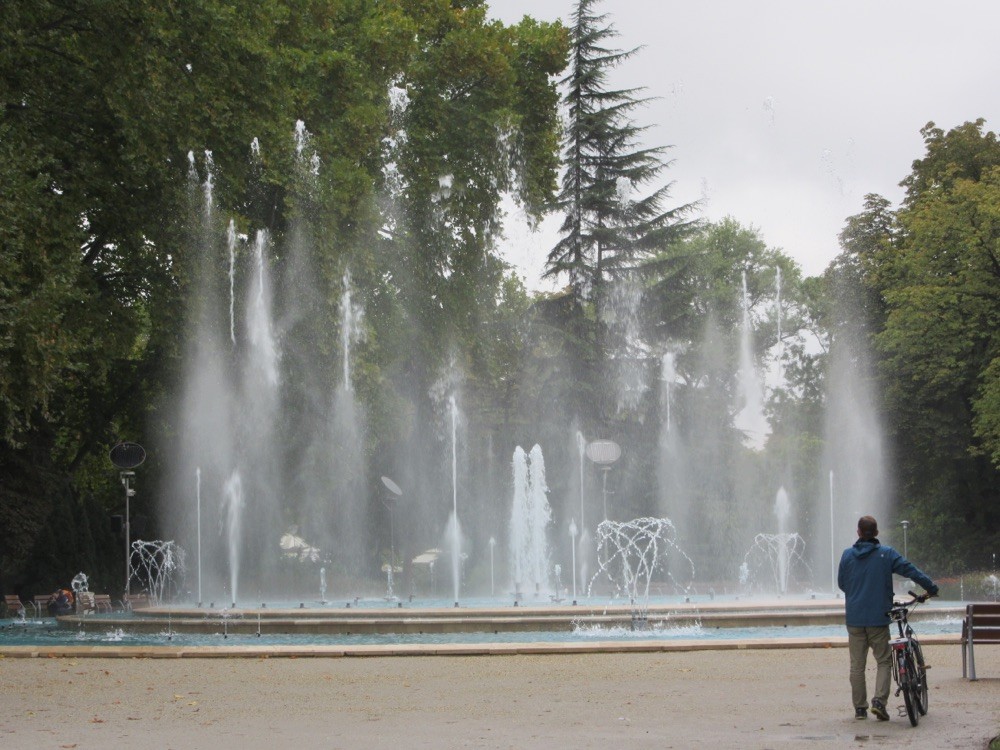 The island of Margerite in the middle of the Danube was especially nice with fountains, parks and sports areas.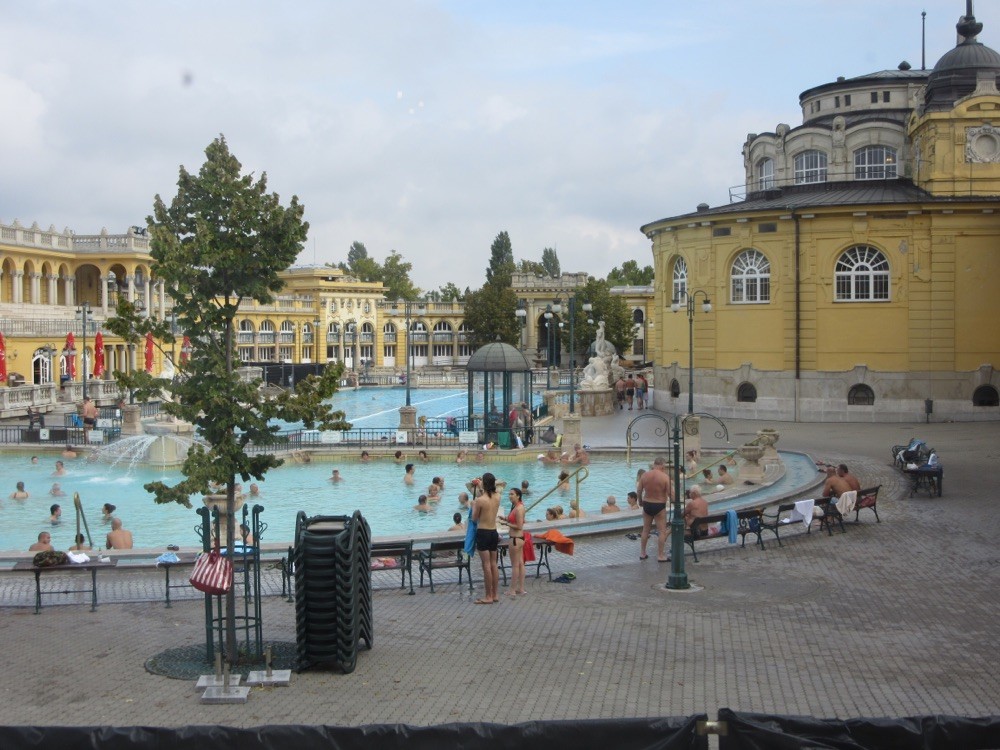 We also saw the thermal baths in another park, very beautiful.
In the afternoon I went up to the Zitadelle where I had a fantastic view on the city.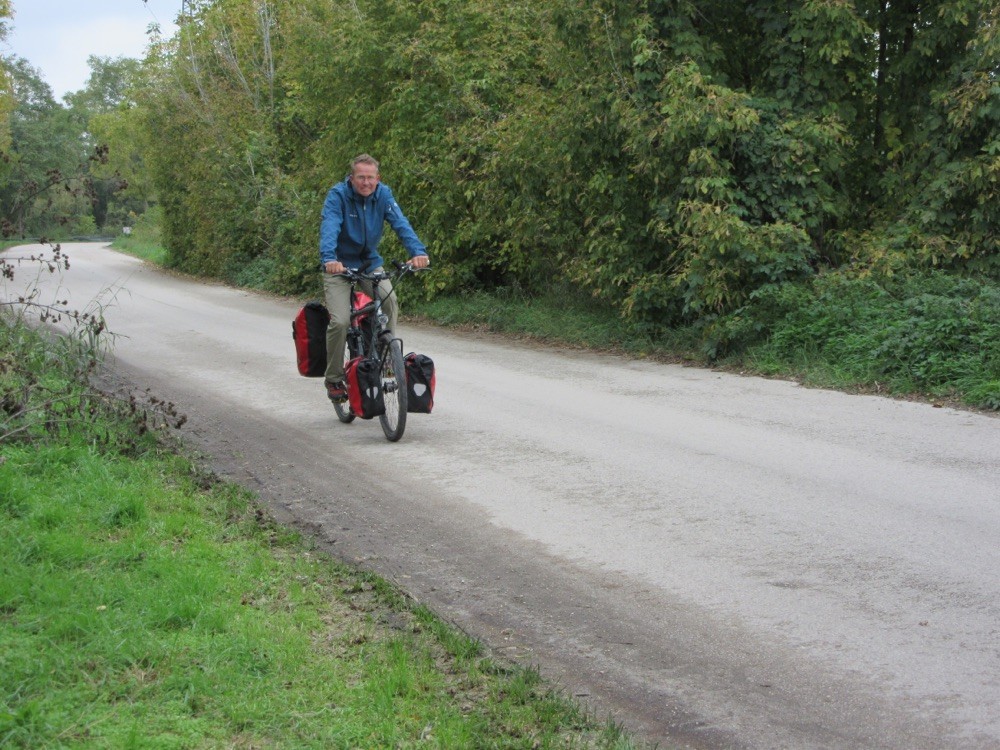 We left Budapest early Sunday morning,18th October, it was sunny and after finally - it was pretty difficult - were out of the city the way was really nice.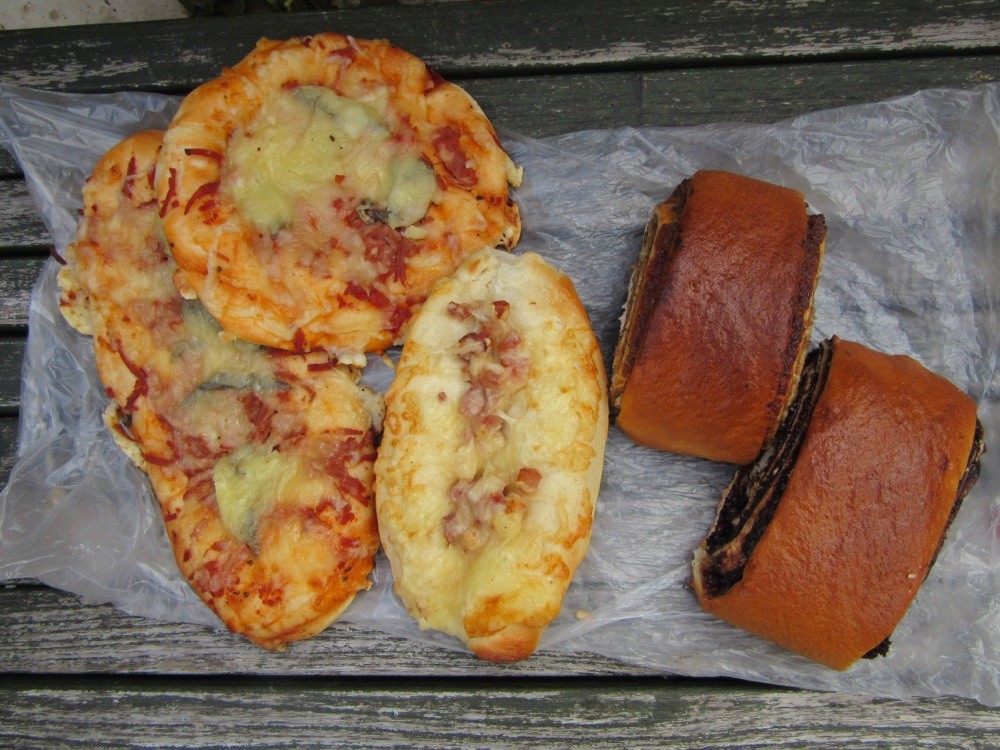 In Rackeve we bought our lunch, as you can see it in the foto  -  for like one dollar, ok, the cake was not fresh but hungry cyclists eat everything.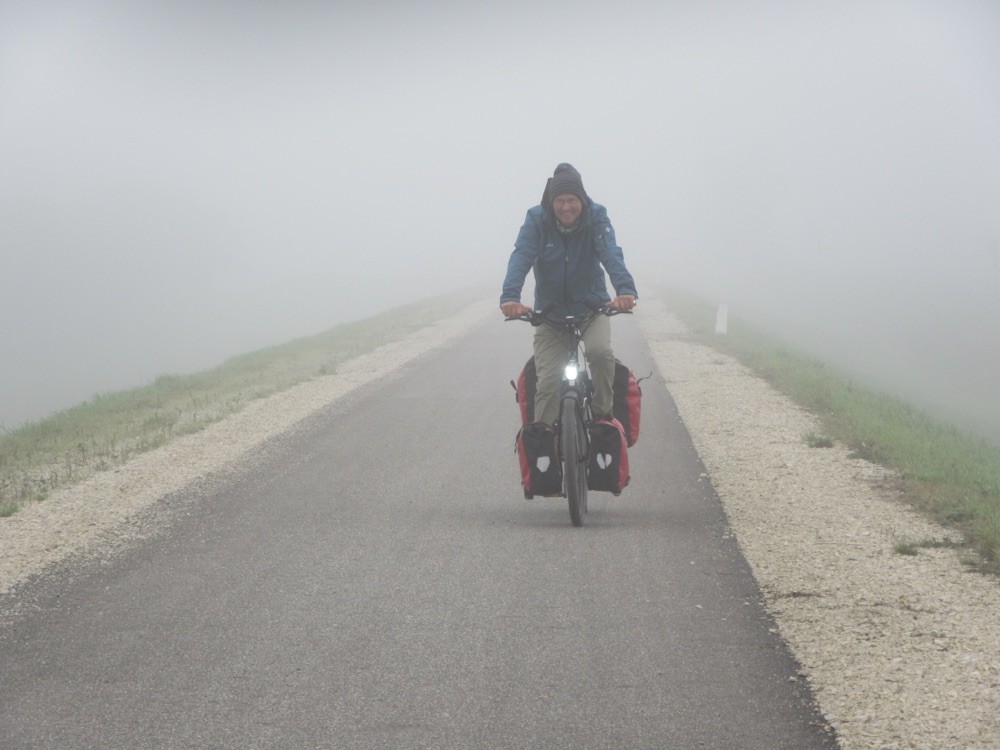 The next day was like this, rainy and foggy. So we were as glad as can be to have book a hotel room in Baja, which we reached after 96 km in the rain.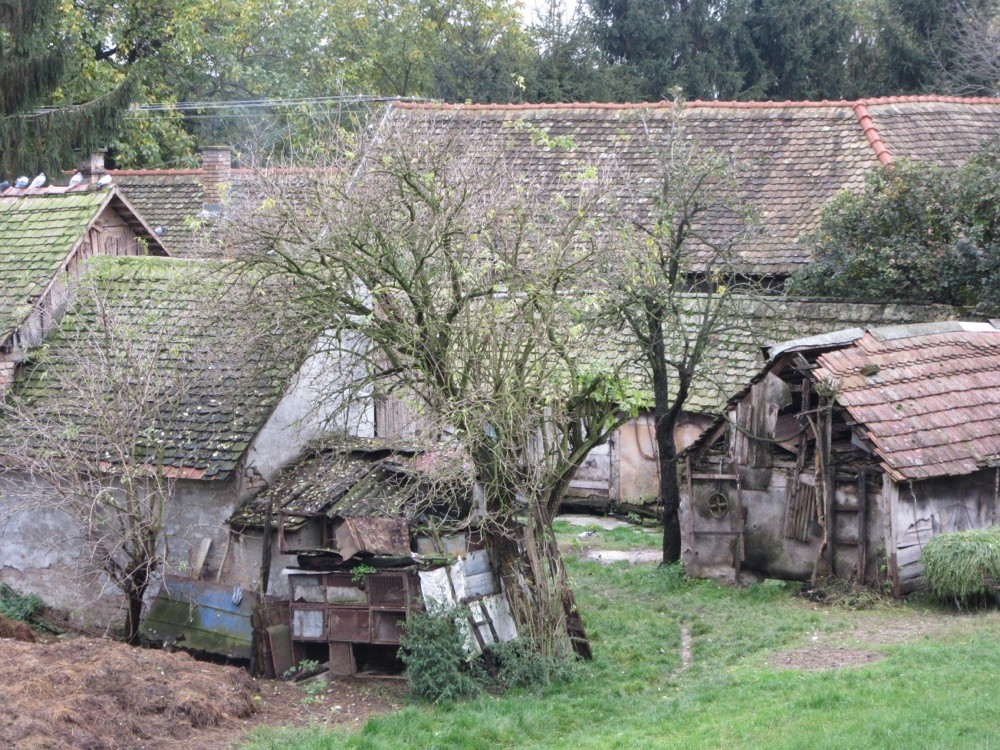 The weather got a bit better and we cycled through little villages and along the dike of the Danube where we saw old farms. In general Hungary is much poorer than the countries before but the EU invests a 
lot of money and in many places you see improvements. Especially along the European cycle path Eurovelo 6.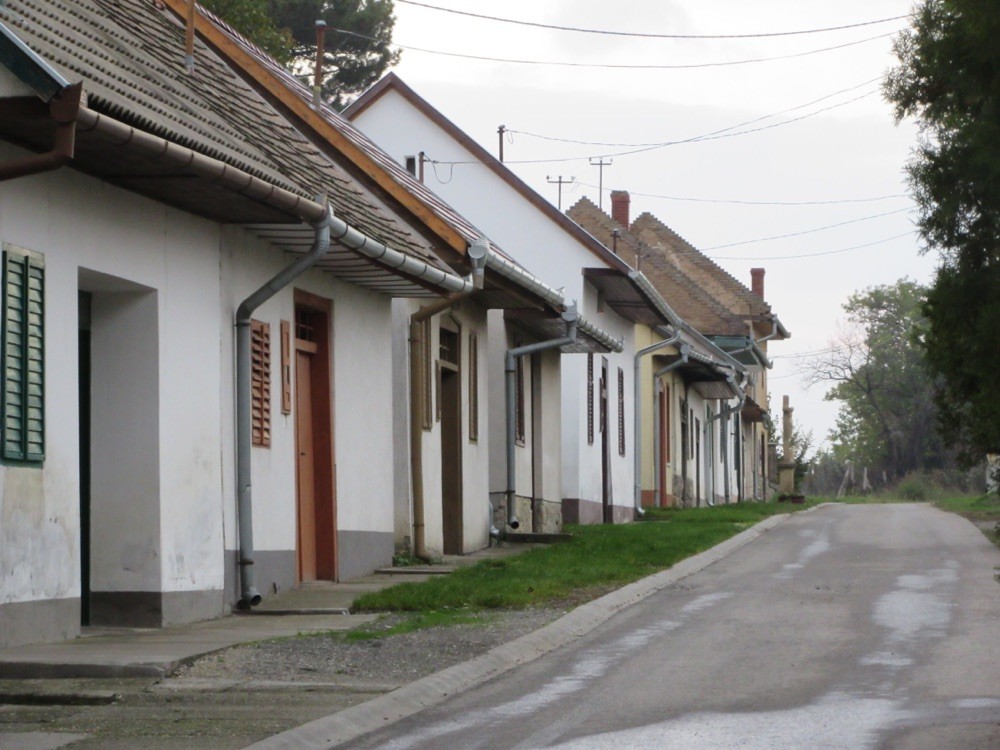 The last night in Hungary we spent in the little winery village Boly near the Croatian border where the weather is meditaranian style but not this time of the year. In the photo you can see tiny little wineries. Behind each of these houses there are a few rows of wine.