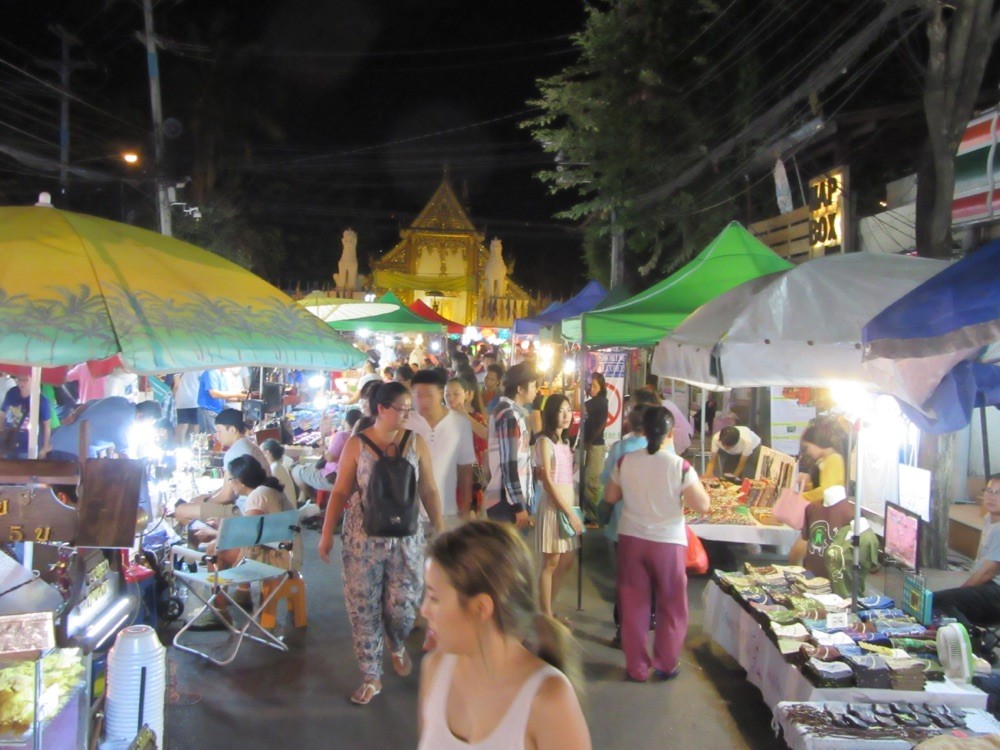 Our flight to Bangkok was really nice although long. And we were able to continue our trip with Thai Smile to Chiang Mai without waiting time, perfect! Except for the fact that we had to leave Arne's good Swiss knife with the security guard because we took the wrong bag as hand luggage. Too bad! But now we are in Chiang Mai and our first activity was a visit on a night market with lots of good food and local handicraft. Wonderful things! Too bad we can't take many things on our bikes.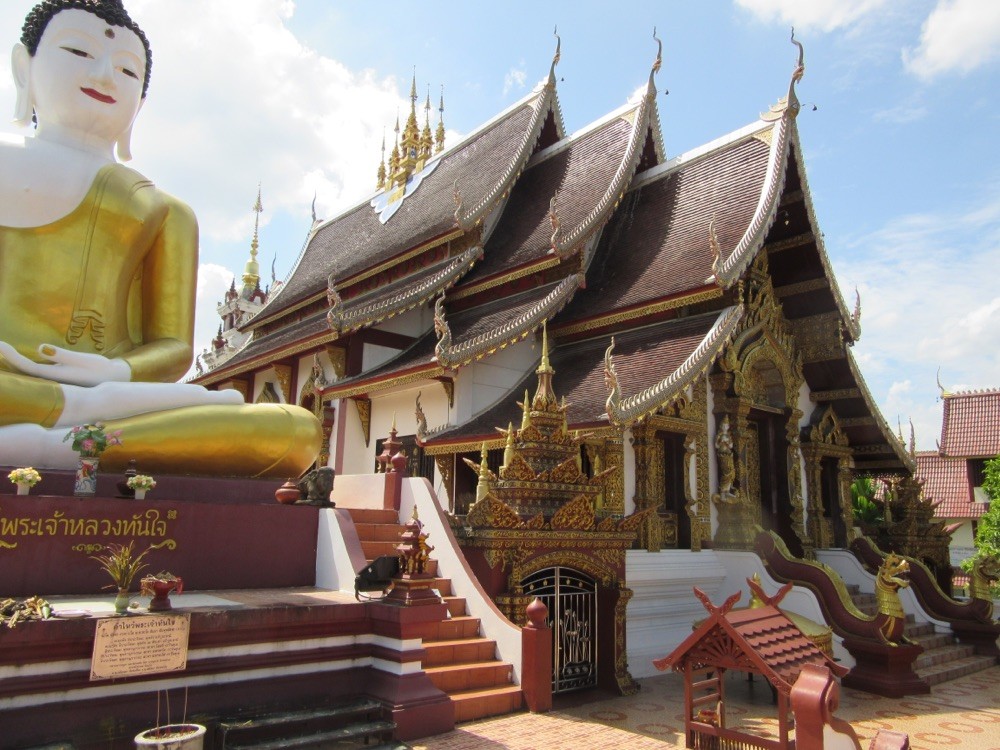 The next day we explored the historical city center. There are so many temples, and tourists, and motorbikes, and cars. I met a guy from France who told me about the embassy from Myanmar and that you can apply for a visit there. Cool, that is what we will do tomorrow.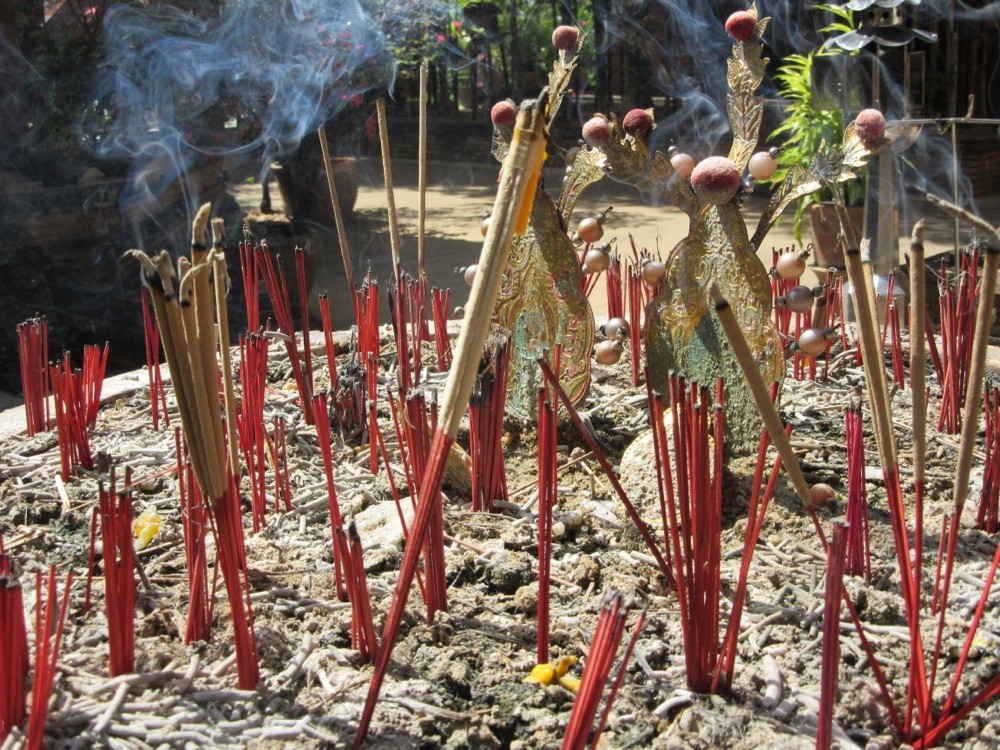 More temples and Buddhist things. Amazing.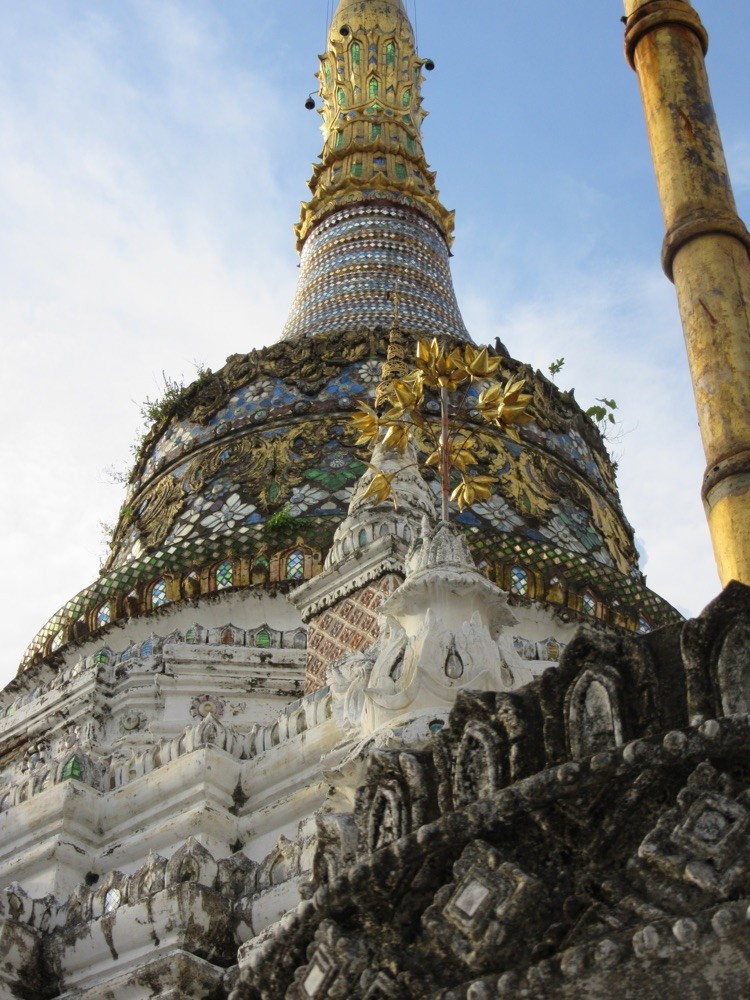 Some temples are already overgrown by plants. I wonder how long they will survive.
In one temple there was a Buddhist ceremony with many young monks. Impressive!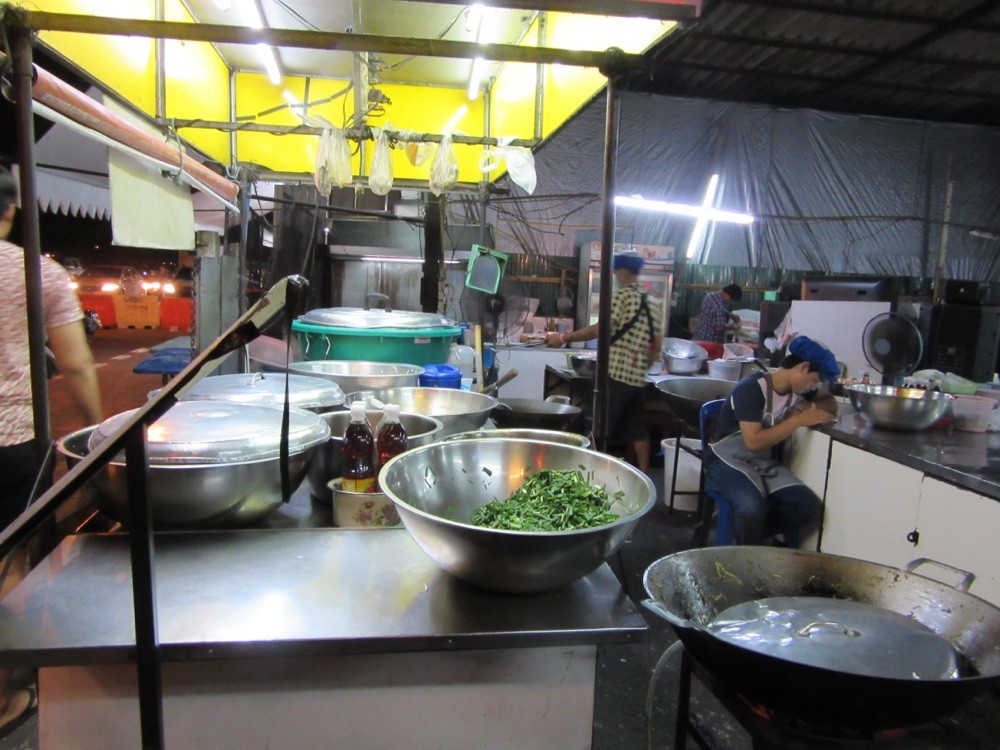 In the evening we had a massage and ate real Thai food in a local street restaurant. It tasted quite good, let us see if our stomachs like it as well.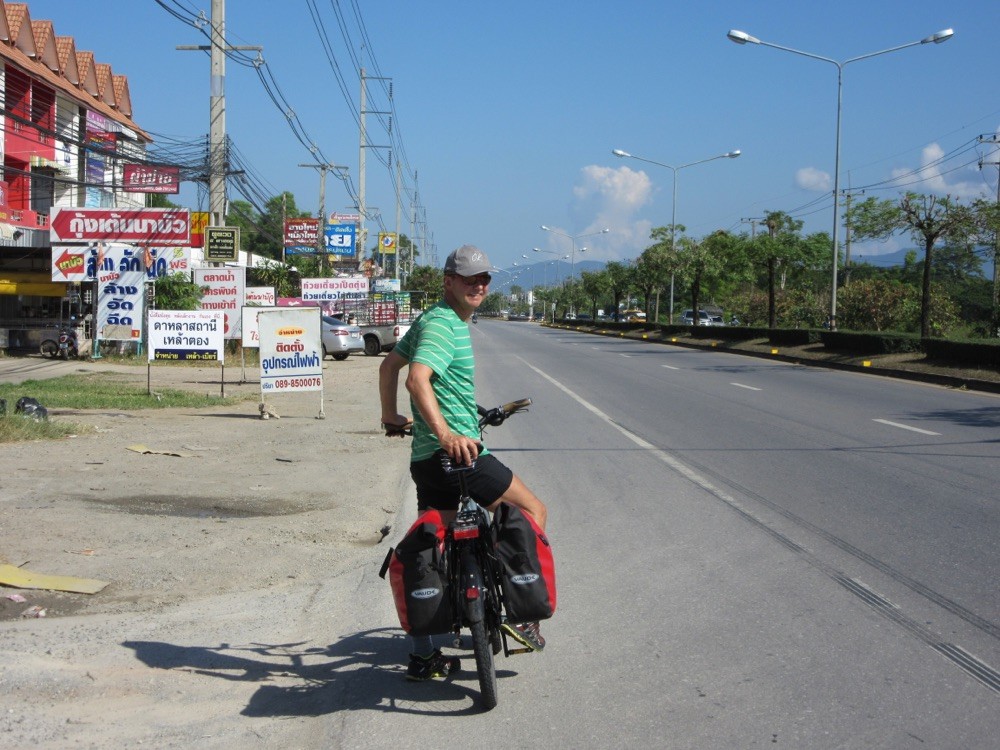 After getting our visa formula mar we finally started our real cycling trip. It is very diffito plan the day trips as we don't have a proper map. So far we mainly booked on booking.com as we didn't dare to just go and find something in the evening. The first bit out of Chiang Mai was flat and on big roads.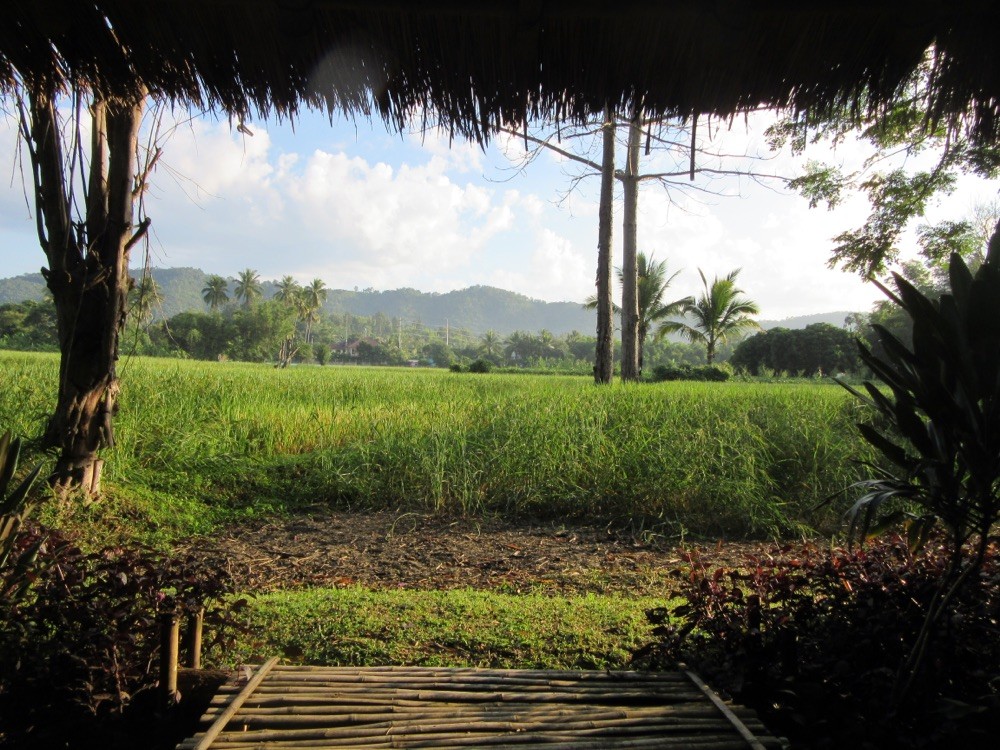 It is so beautiful here, lush forests as far as you can see, but also extremely hilly. I might remind you that I am not the " mountain person"! But I made it! The second day was 85 km through high mountains. Unfortunately Arne didn't feel well. So at he first cafe I asked some people from NZ if they could give him a ride in their pickup and they were so nice to take him to Pai, a village n the mountains where we had booked a hostel. Let's see how it goes on. Today we will stay here for a day trip or a day n bed for Arne.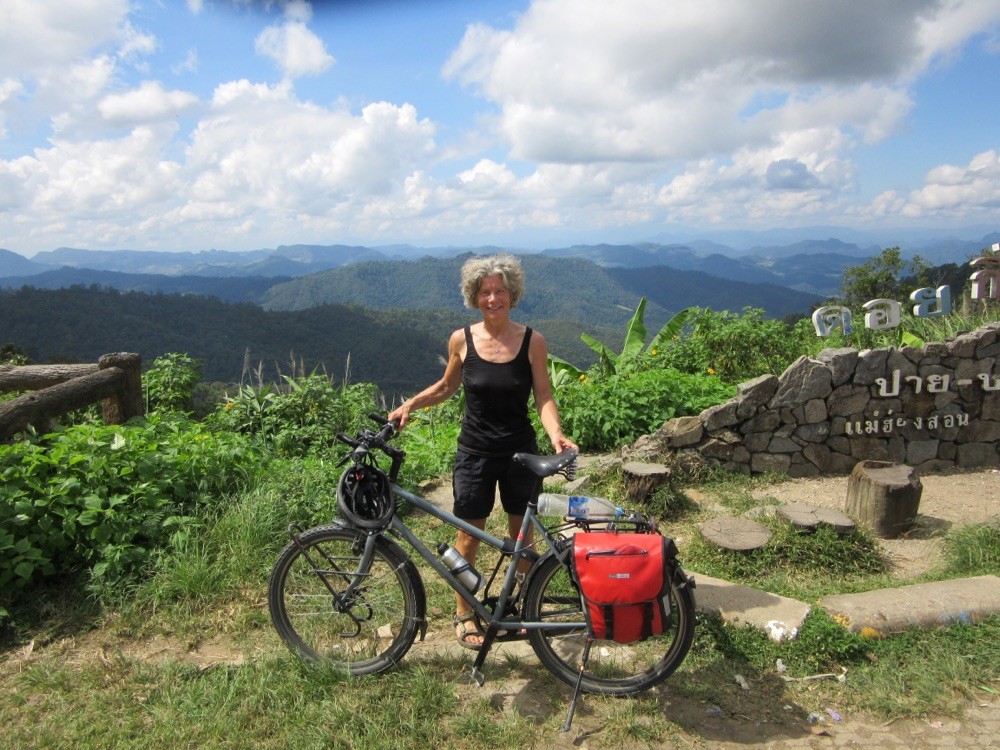 When going on to the next destination Arne had to take the bus as he wasn't well enough to manage the big mountain that lay between the two villages. But I made it and was quite proud to be at the top after about 11 km uphill. Wonderful view. And crazy downhill part afterwards!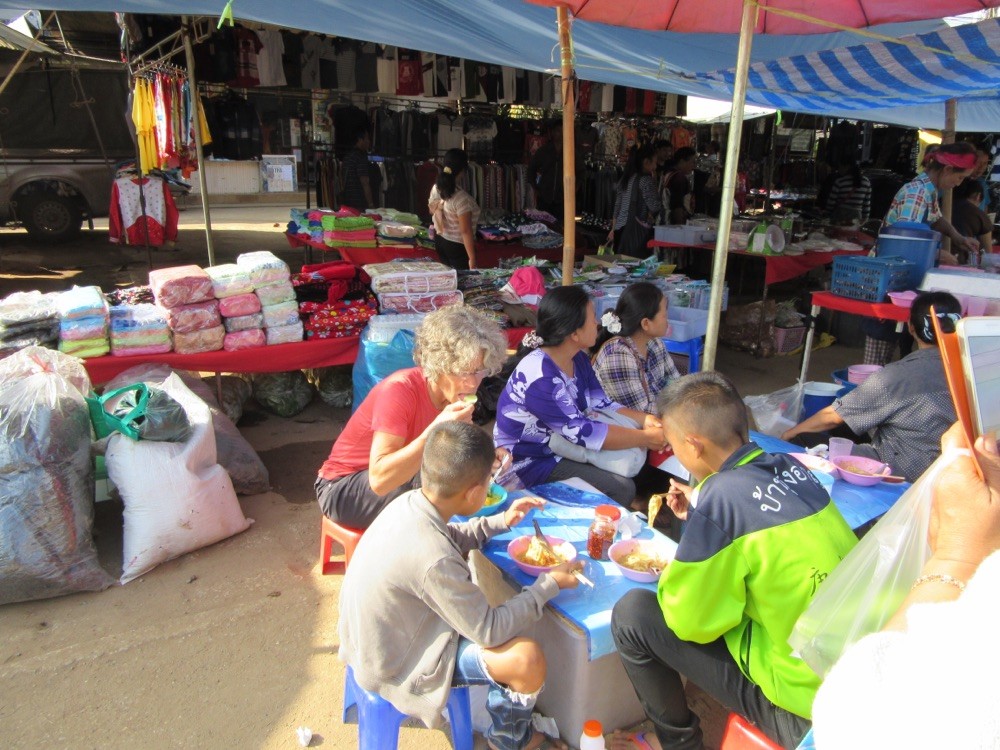 Here in Soppong we are staying in a nice little hotel close to the river. On Tuesday we visited the big market where the hill tribe people from around gather and sell their products. And cook good food!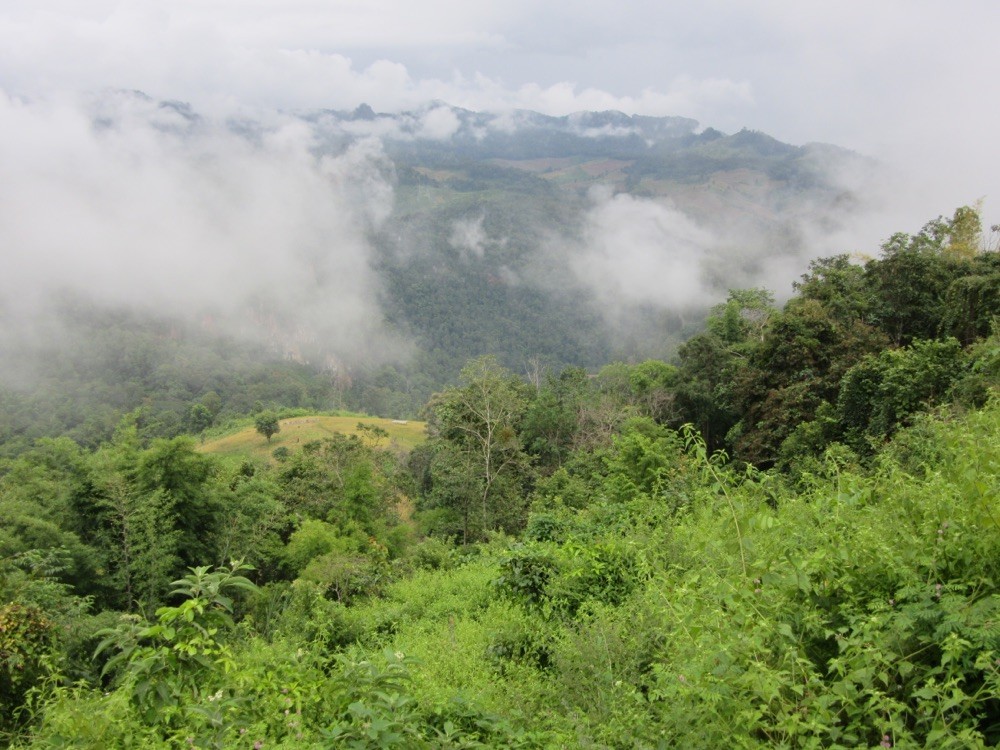 One day we hired a guide who took us into the mountains to visit the little villages and marble at the beautiful surroundings.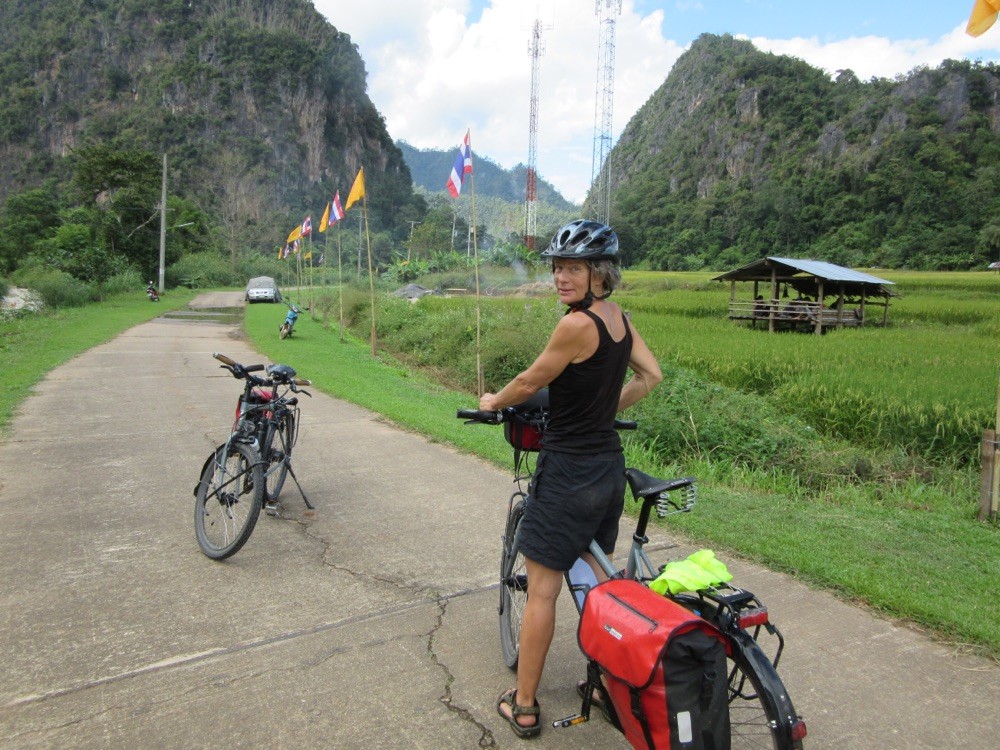 Then Arne was well enough to manage the next part going to Mae Hong Son, a nice little town on a lake.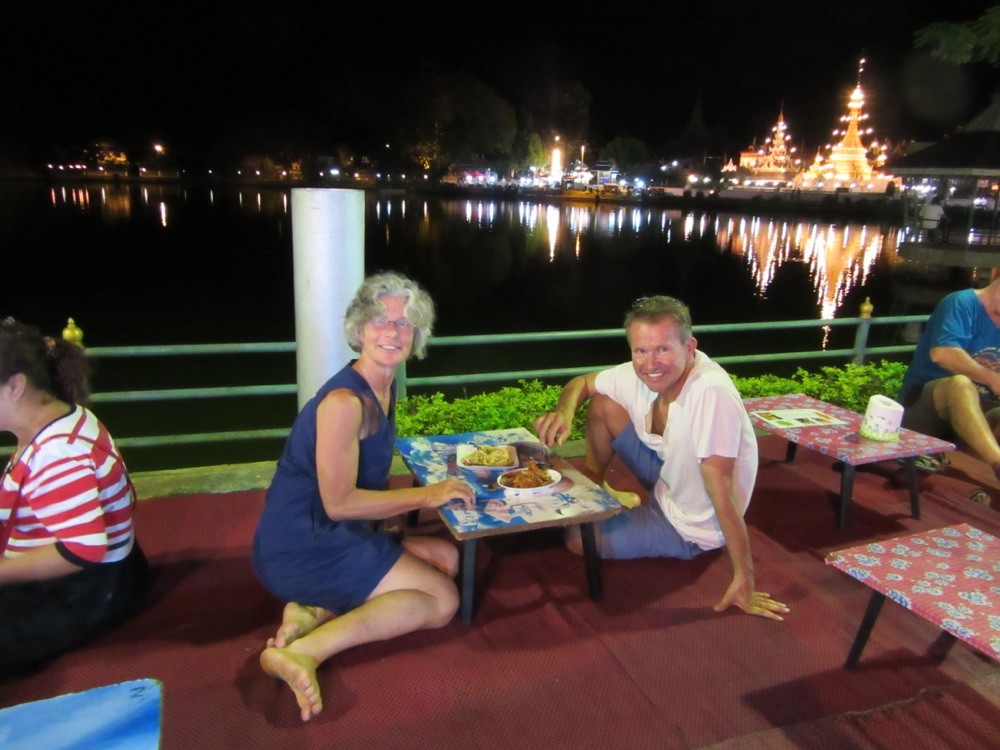 It had a nice night market with good food and not so good seats.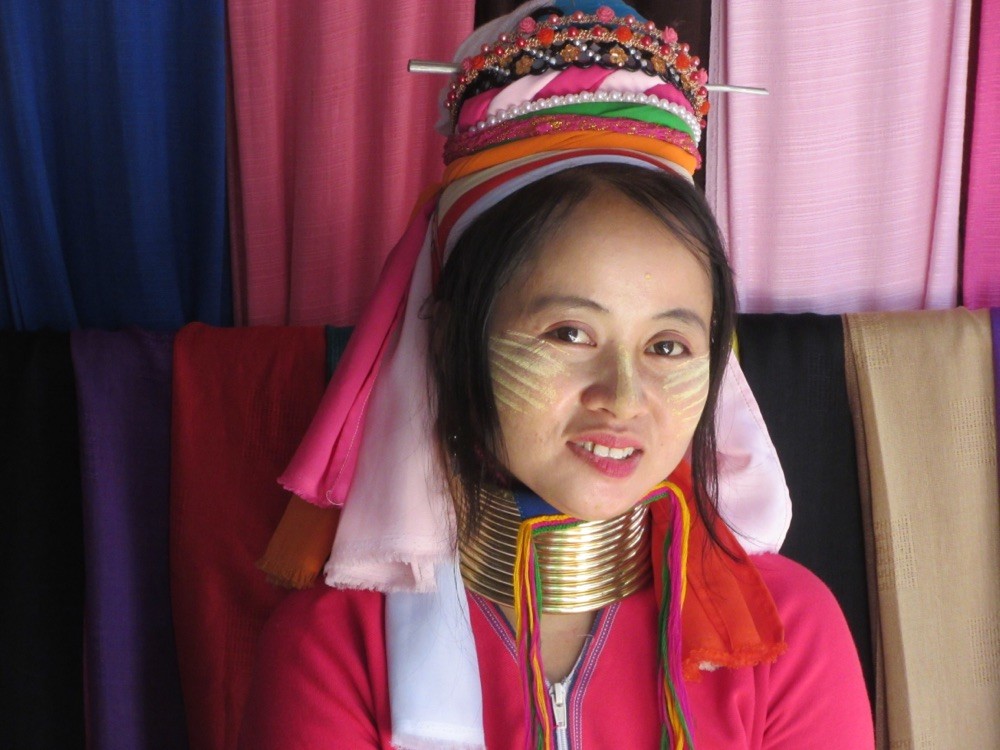 W also visited some hill tribe villages, one of them the Karen who have the custom of putting brass rings around their necks to lengthen them. Very uncomfortable, I tried I!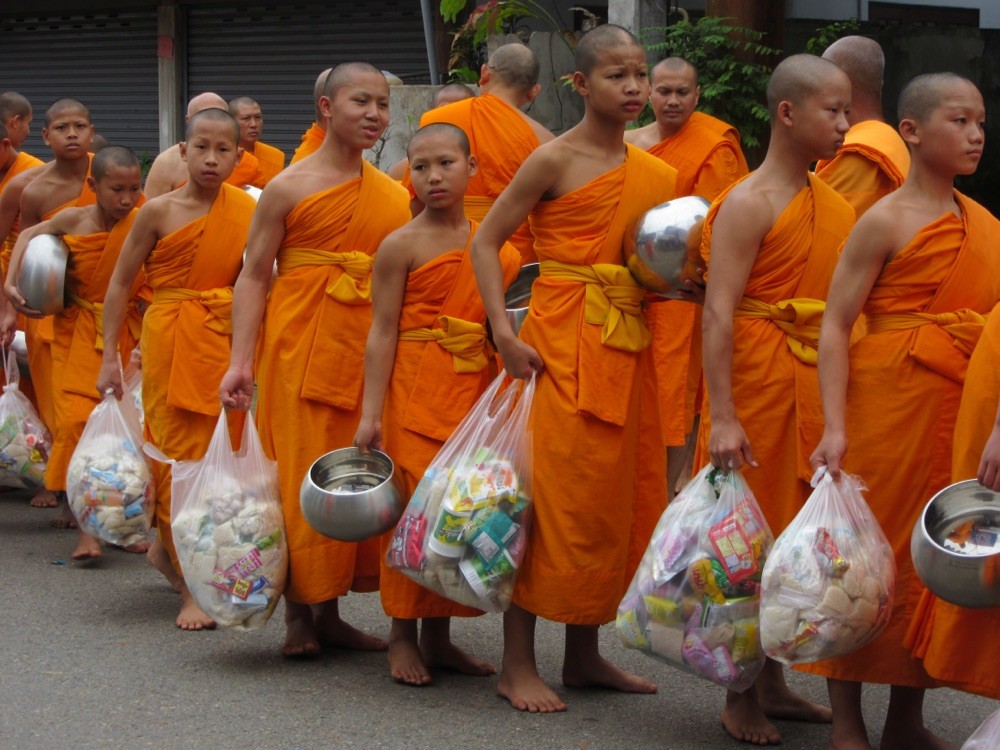 In the next town we were lucky and saw parts of Buddha day. When we left we passed by hundreds of monks who got presents from the people. Well, they get that every morning at six but that day they got more than usual.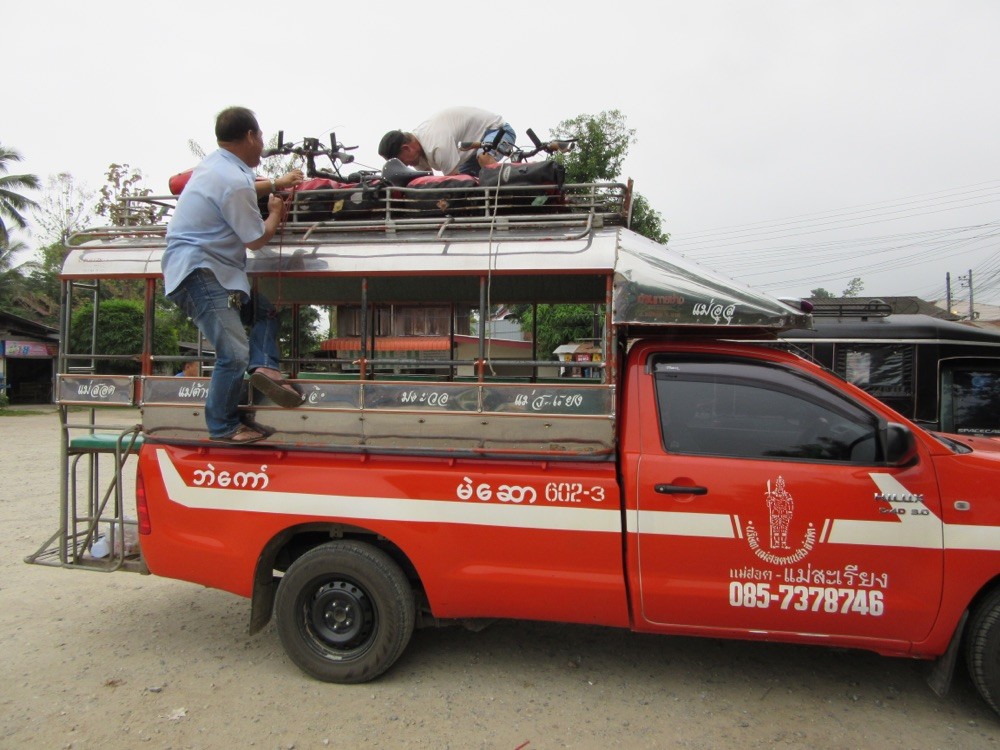 We are not very wel prepared but try to get nformation on our way. That is how we found out that the road from Mae Sariang to Mae Sot is very difficult and in bad condition. So we decided to take a sangtheaw instead. Very wise!